Insecurity: Atiku urge the Nigerian government to recall ex-servicemen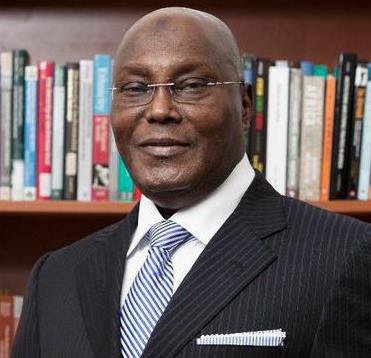 Estimated Reading Time: 1
Former Vice President Atiku Abubukar, on Tuesday, advised the Nigerian government to recall the country's ex-servicemen and women to help in the prosecution of war against worsening insecurity in the country.
Atiku said on his verified Facebook page that, as a former vice chairman of the National Security Council, the nation had a sizeable population of military veterans who were trained locally and internationally.
"It serves no purpose to allow these valuable national assets lie fallow when there is an existential threat to our nation. Call them up, immediately. Mobilise them to the field. The time has come for us to put in all our efforts and stamp out this menace from our nation," Atiku, a Peoples' Democratic Party Presidential candidate in 2019 general elections, said.
He noted that personnel of the nation's armed forces, serving or retired, who restored peace to Lebanon, Liberia, Sierra Leone and São Tomé as well as Príncipe, should be used to do the same for their nation.
He, however, advised that more arms should be procured by the government, while welfare of the military officers should be enhanced as means of encouraging them.
Atiku argued that a situation where terrorists and criminals were better armed than the country's troops on battlefront was intolerable.
He said the security situation in the country was deteriorating rapidly and no one was safe from spiralling attacks across the nation.
He added, further motivation for the  troops, the Federal Mortgage Bank of Nigeria, in collaboration with primary mortgage institutions, ought to offer personnel of the armed forces special concessionary mortgage loans to enable them to own homes.