Why Reps' plan to disqualify journalists without media degrees is laughable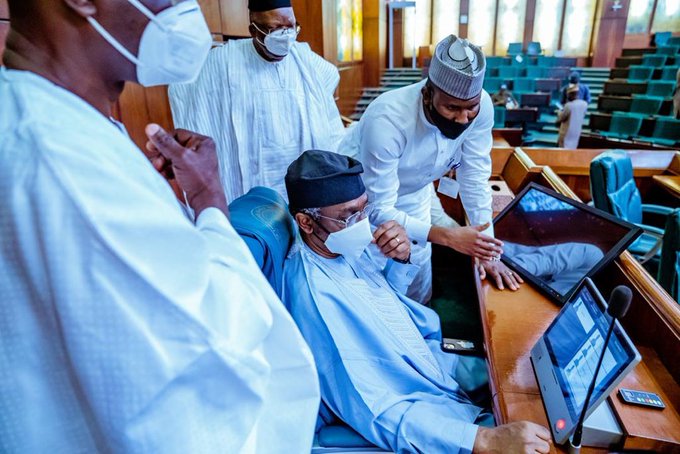 Estimated Reading Time: 5
The democratic principle of 'freedom of speech' – meaning that people have the right to freely express their views and opinions, and to question or criticize the government – is enabled by a free, independent media." (BBC)
The House of Representatives is considering a proposal, The Press Council Amendment bill, 2019. This bill, which is in its second reading, seeks to "raise the qualification" for journalism practice in Nigeria. According to the Punch newspaper, when amended the law will provide that "only a person who has a first degree, Higher National Diploma in Journalism, Media Art or Communication or post graduate certificate shall practise as a journalist", it demands that after 5 years on the job, a journalist must get a post-graduate degree from a Nigerian university or elsewhere.
This is laughable only because the entry-level salary for journalists in Nigeria for many years now is between 80,000-100,000 naira monthly, regardless of inflation. It is a demanding career and a thankless one which robs you of every breath to even consider a future in it.
For many Nigerians born in the 80s and 90s, professional futures were decided for them by WAEC and JAMB performances. An aspiring law student, for instance, settles for mass communication.
This is not a choice they could make. And journalism is a choice.
Believe me when I say that Nigerian Journalists would love to get a postgraduate degree in 5 years if they could afford it. It is interesting to see how, in a democracy, lawmakers are in a constant debate on how to limit and control free press and speech. Never are they in contention on the improvement of journalists' welfare and an end to the exploitation of journalists by Nigerian media owners.
Many qualified journalists in Nigeria are constantly investing in themselves through journalism fellowships and training, whether internationally or locally, either with their own money or through scholarships.
Perhaps the problem lies in the inability to tell the difference and not with journalism.
One wonders how these ideas begin. Do they just sit around a 'beer parlour' (or a private club in this case) and while discussing discomforts of the day, toss about uninformed solutions and restrictions to free press, and, after stewing on it long enough, present it for debate? It reminds me of my radio programme, when a caller (often male) fervently presents an "idea" so ridiculous, I'm left wondering about the people in his life who told him it was a good idea.
It is redundant to restrict journalism to such specifics, especially those attained at an age when many young people have no idea what directions life could lead. It is equivalent to saying that one shall only become a lawmaker in Nigeria after a compulsory first degree in constitutional law or any related discipline and must have a postgraduate degree after 5 years.
Presently, the basic educational requirement to run for parliament in Nigeria is at least a secondary school certificate level. Perhaps they should set such standards for themselves.
Regardless of this inadequate requirement, we expect every member of the assembly to have an expert knowledge of, and an infallible interpretation of the constitution, the ability to defend this constitution to serve the unity of the republic while upholding the rights and privileges of every citizen.
So, when a bill that sets limits on these inalienable rights is introduced, we reserve the right to question what they were thinking.
What then is the role of a journalist? Simply put, to provide you with information to make informed choices by providing, investigating, debating, discussing and analysing the news.
It means being guided by journalistic ethics, which demands a responsibility to the citizens we serve and demands accountability of our ourselves and the government. Responsible journalism is ethical journalism. It is what our lawmakers must demand, not degrees, from our already half baked and under-serving higher institutions.
But ethics is not law. It is a set of rules that hold an institution to an honourable standard. Ethics binds the press society and holds it accountable. A truly democratic government welcomes ethical journalism and allows the press the right to self-correct.
The more the government controls the media by imposing laws and constitutional edicts, the less free it becomes and the less it can self-correct and develop.
In an Op-Ed for the Premium Times Newspaper, Kadaria Ahmed, a revered Journalist in her own right, pointed out the responsibility of journalists to the Nigerians citing Rwanda and South Sudan as examples of chaos caused by irresponsible media.
I beg to differ.
Responsible communication is not for the journalist alone, if there must be criticism, let it be dispersed appropriately.
It is irresponsible for anyone in government to speak without regard for the consequences of their words for a country so easily reminded of the violence of its past and its fragile democracy. Recently, Governor Bala Mohammed of Bauchi was forced to explain a comment he made defending herdsmen bearing arms. It was an explanation too late, but one given because the media exists.
However, it is irresponsible to provide information without a proper avenue for interpretation, analysis and debate to help citizens in processing and understanding this information. This is what the broadcast media is for, and can be if the National Broadcasting Commission(NBC) allows it to.
By providing analysis and interpretation journalism, it creates avenues for engaging and discussing the nuances within the news and in the process avoids misinterpretation to a larger degree.
I acknowledge the media is not perfect and there is fake news, however, unfavourable reporting is not fake news and it is not unethical. I would argue that ethical journalism is unfavourable, in fact, it makes anyone uncomfortable under its lenses.
All critics of the media should mind that, as they thread the line between Draconian rules and regulation of the press.
Nelly is a journalist and fact-checker with a ten-year experience spanning broadcast,
digital and media advocacy. Her work spotlights social, political, and economic
issues.
---
Disclaimer
It is the policy of NewsWireNGR not to endorse or oppose any opinion expressed by a User or Content provided by a User, Contributor, or other independent party. Opinion pieces and contributions are the opinions of the writers only and do not represent the opinions of NewsWireNGR
---
kindly donate to the work we do using our interim PAYPAL https://www.paypal.me/NewsWireNGR