Gentle Humans to Potential Killers; Understanding the Reasons Behind Child-Cultism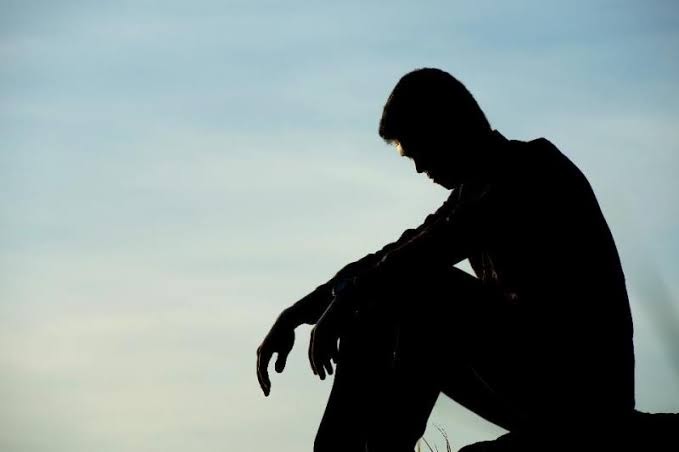 Estimated Reading Time: 15
Backstory
The number of Lagos cultists is increasing, but a lot of them are young boys. Gradually, these young boys lose their innocence and become potential killers. Here is a 3 month's investigative story into why and how children become cultists. To gather the information you will read in this story,
NewsWireNGR
had to promise the interviewed cultists anonymity. "Yes, it happened when I was 13 years old. I was just in SS (Senior Secondary school) 1 when they gave me 'my birthday cake' and initiated me into the
Aiye confraternity
" Musa Abdullah* says as he leans back on the dark blue sofa. Now 17 years old, his face under the brownish grey face cap looks soft and round, his body stands tall, thin and frail. He talks with a measured accent that makes one wonder if he truly lives in Agege ghetto. Some minutes before he started the interview with
NewsWireNGR
, he declined an offer to drink alcohol and only requested an energy drink to digest the stick of weed he smoked before the interview. As a Muslim and Hausa guy, "drinking alcohol is haram," he says. The energy drink is presently halfway. He bends forward to take a sip and continues his why cultism story. "People who did this game (cultism) used to bully me in school. They would collect my money and foodstuff. I thought of what I would do to stop the bullying. I spoke with some friends and they told me to join their own cult group, that I should not join the others. So I made the decision and joined the black axe. It was in my secondary school compound that I was initiated." Born to a family of four in Lagos, Nigeria, Musa had spent a lot of his schooling years in Ikeja. He went to Shogunle Primary school at Ikeja and went to a public secondary school. But at JSS 2, his school was demolished, so his parents sent him to Ghana to continue his education. It was in the boarding school in Ghana, a foreign land with limited guidance and protection, that he became the subject of constant bullying by a gang of deviant boys. Being continuously oppressed frustrated him, but talking it out would not work. He had to match them violence for violence; so this led him to the quest to seek power and liberate himself. He vividly remembers the last bully incident that pushed him to the wall.  "They collected my 10 cedes. I was going somewhere that day and they were with their full squad, so they just collected the money. I could not do anything.  Other students too were passing by but there was nothing they could do too." The initiation process to become a cultist is a deathtrap for a 'regular' like Musa. There is a special phase where the cultists slap, punch, beat the initiate with sticks, cut him with a blade, inflict him with bodily injuries and make him do life-threatening activities like passing the devil's passage. For a frail Musa, this should be a turnoff, as he could die during the process. But he was too determined to be one. He bribed the initiators with his foodstuff and money so they did not make him go through much torture. "They only touched me small, they slapped me and cut me with new razor blades to give me some marks. Those marks are my birthday cake. If you meet a cultist and you relate, he will tell you to identify yourself and show him your birthday cake, just show him the mark and tell him it is your birthday cake."
Living as a cultist
Having returned to Nigeria in 2017, Musa joined a network of other cultists and discovered the game is more than what it was in Ghana. In Ghana, cultism was a mere child's play among deviant boys, but in Nigeria, it is a culture of terror, crimes, unquestioned loyalty and deep secrecy.  You can get a compulsory call at 1:00am to go for an operation that requires you to kill or get killed, your gang members will endanger you whenever they start their regular gang clashes and you always live with a fear that a gun can go through your head anytime. At the height of an inter-cult clash, a lot of deaths happened and a lot of Musa's gang members were killed. Everyday on his WhatsApp status, he saw different 'mad mad' deaths. The gang has a WhatsApp group where they update their regular activities, and during that period, the reporter of the group just kept dropping gory pictures and videos of the members that 'fall' (died) in these cult wars. He remembers a video recording of a dead fine man in the East. He died a 'useless death', died without a head, and as people gathered around him in the Benz car, they cried for his mom and complained he died in this manner. This spate of killings troubled Musa. At 17, it was too early to die. He sought to end his involvement in the group. But he met a challenge-
Cultists no dey retire. Once you are a Cultist, you remain one for life. 
From Higher Institutions to the streets
Cultism is no news in Nigeria. Its evolution is popularly traced to 1952 when now Professor Wole Soyinka and six others joined hands to form the 'Pyrate Confraternity' (a.k.a Sea Dogs) at the University of Ibadan. The group was created as a progressive and human right organisation against oppression from lecturers. Ever since then, the scope of mainstream cultism has changed. And what used to be a pro-student convergence has turned into a violent group that oppresses students, lecturers and society. It has manifested into many groups like Black axe, Eiye confraternity, Black beret, Vikings, Buccaneers and many others. This shift in focus has stripped the group of public sympathy it used to gain in previous years. And it has diluted the membership from higher institutions to the communities. "For youth gang clashes, we have gone past the threshold of tertiary institutions being the monopoly of recruitment centres. Right now, secondary schools are equally competing with universities for major areas of recruitment." Confidence McHarry, Security analyst at SBM Intelligence tells
NewsWireNGR
. In the interview he had with
NewsWireNGR
, he explains that as cultism extends beyond the higher institutions; it is normal to see the recruitment of young boys. "The median age in Africa is 19 and the life expectancy in Nigeria is 50 – 53. In the few years that I have studied crime pattern, almost all crimes have been committed by people under the age of 40 years with only minimal involvement in rape or domestic violence." Ifeoma Solanke, a Lagos Lawyer at Strachan Partners, believes that underage cultism has always been a feature among exuberance secondary school students from way back. She blames this on the declining moral standards ought to be maintained  by parents, teachers and religious leaders. This prism of moral decadence and the small-scale of these youngling operations have often made the society underlook their activities. So the bulk of law enforcement provisions and correction facilities have focused on adults. But circa 2011, a predominantly underage cultist group that would catch Lagos by storm was birthed by about 20 boys in Ajegunle. As reported by The Vanguard, the Awawa group was created to "checkmate and fight crime and criminality in the community."  They even did this with the collaboration of security agents in the community. Barely within a year of its formation, some members broke out and turned on the purpose of its existence. They started to use it to commit various crimes. Since 2011, the group has extended beyond the shores of Ajegunle and converged many delinquent boys in different parts of Lagos. From Ajegunle, Alimosho, Mushin, Iyana ipaja to Agege, it became a common sight to see these Awawa boys (and girls) of predominantly 13 – 22 years old swarm in large numbers. Their bleached face has a teardrop tattoo that shows a sign of allegiance. They are almost always high from taking intoxicants, and they walk around, armed with razor blades, snookers and different weapons. Giving the details of how they attack, Daniel Fayemi of Encomium magazine reported that "They operate mostly at night and they target dark roads where they split themselves strategically and wait for unsuspecting passersby. Only four of five of them usually make the first approach and ask their victim(s) to release all their belongings. Any attempt to resist is met with a swift, vicious attack by more members of the gang. They also burgle shops and rape." When they shot into prominence in 2012, the Police dealt with them, pushed them into the background and only reduced them to petty stealing, wayward lifestyle and small-scale violence. However, the group re-announced itself with a spate of violence and theft during the recent Covid-19 lockdown in April. From Ajegunle, Alimosho, Mushin to Agege, the group ransacked markets and attacked people's homes with a swiftness and aggressiveness that showed that these groups have grown thick while we were not watching. The attacks sent different ripples of fear all over Lagos and social media, such that different communities had to form security units to protect themselves. These communities burned tyres and stayed awake at night to repel any incoming attacks. Together with the Police, the communities could arrest the boys and push them back to their caves. It is over seven months since the lockdown and the boys are back on their feet. On Friday, July 31st, they ambushed a resident of Ogba, Akilo community at around past 5am in the morning. The resident narrates that he had received a call from his boss to come meet him at Ogba. But within minutes of getting on the road, a group of Awawa boys ambushed him with dangerous weapons like machetes, blades and collected his phone and the N15,000 cash on him. Within minutes, another set of Awawa boys this time on motorcycles ambushed him but left him alone when they discovered he had been attacked by a previous group. This resident swiftly called a 'strong man' in his community. That person pulled a call through to the gang. The phone, a Samsung A8, had been sold for N25,000 (a new one sells for over N110,000) but he was lucky, he got his phone back and 10,000 out of his money. This is just one of the many attacks the group has committed since it mellowed in the lockdown. The group is reinforcing, regaining control and now, residents are worried that they are taking over the community once again. According to a resident that wants to be unnamed, they keep coming back after getting arrested. The Police arrest them, their families go to bail them. They arrest them again, and their friends, and clients go bail them every time. "I think the best thing for the community is for Law enforcement officers to kill their bosses in front of their parents' home. This will send a lesson to others." Seeing these U-18 cultists continuously return to the streets is disturbing. Residents are scared for their safety, these boys know no other thing than violence and the more they stay visible, the more they recruit and cause further harm to the community. This has rightly placed more pressure on the security officials. The problem of child cultism is a unique one and the hands of these law enforcement officers are somewhat tight because "In a sane environment, you cannot send someone below 18 to jail or prison," says Confidence McHarry "And not every state has juvenile reform centres for these misguided youths. What happens If they are not killed by law enforcement is that they are thrown into adult jails, which in turn adds to the problem of the collapsing prison and its system we currently have." Ifeoma says that anyone above the age of seven has criminal culpability but they cannot be put in jail. They can only be put in juvenile homes and the penalty would be subject to the pleasure of the Governor. They are either taken to the Juvenile home or institutions. Child cultism does not seem to mellow anytime soon, but as the security agencies and everyone seeks creative ways to put an end to this menace, it is important to understand why these children become cultists in the first place. Children are presumed to be pure, innocent, incapable of committing crimes, occupied with fun and not exposed to the survival needs that burdens adults. But when these children become delinquent and form groups to cause crimes, it is important we understand the reasons they join these associations and the factors behind why these associations exist in the first place. At 13, Musa had to become a cultist so he could ward off bullying. Temi*, 21, said he became a cultist at 19 because his favourite artiste is a cultist. Femi*, 18, joined at 17  because his favourite colour is black and Seun* joined because his favourite gang is the black axe. Musa recalls that immediately he joined the black axe in secondary school, his social currency changed. People who took him for granted started respecting him. He would easily become angry at the slightest provocation and take it up against the person. He would beat people up, collect their provisions and money in school. He continues to reap the benefits of being in the game as he survives the street. If he has a financial problem, he calls on one of his 'brothers' to help him. "There is this brother that occasionally houses and feeds me and some guys for free in Egbeda. The only reason he does this is because we all belong to the same cult group." Segun Bello*, a 25-year-old that has been a cultist since 18, says the game is sweet. "If you are a cultist and you are in trouble in a community, all you have to do is shout 'abrakaa', as long as there is a (Eiye) cultist there, you will get some help. "For example," he continues, "there is a 'dove' that watches over me everywhere I go. He is outside this place and watching us here as we stay here." Yemi Balogun*, a 30-year-old cultist who joined the Aiye axe men at 22 years old, says being a cultist is one of the best decisions he has made in life. They have a strong sense of brotherhood that extends beyond the ties of friendship and "No matter how bad the situation, they will stand by you." "Even though you are dying or in London or anywhere in the world and you have some issues, they have their way of reaching out and it can be someone that you have not seen before that will come and meet you. If you are broke, or you are locked somewhere, just call your people. They support a lot and there is nothing that is about to happen that they will not let you know" Yemi continues that people also join the game cultists because of social currency. The game is a huge network of a lot of successful people we see on TV. A lot of big men, politicians, A-list artistes and sportsmen belong to one cultist group or the other. To be close to them, transact business with them or learn their success secrets, you must surpass the quotidian relationship surface and enjoy the brotherhood that game brings. Sunday Rahman*, a 17-year-old and an Awawa boys gang member said he joined the group because they are the group that gave him an identity. Him joining the cult was natural because they are everywhere in his neighbourhood and his older friends were in the group prior to him joining. These benefits and self-convincing reasons they believe are worth the few life-threatening risks that happen in the game. It does not matter that a bullet can go off their head anytime, Yemi says everyone will die someday. It does not matter that they constantly fear a strange face might be a law enforcement officer, "it's all part of the game," Musa believes. It does not matter that they can be asked to treat "their family members fuckup", Segun says discipline is a cardinal point and  'anybody who fuck up must be taken off'. It does not matter that they have to live in secrecy all their lives. And it does not matter that they have to follow any order given by a senior because "autocracy is supreme and you must obey who fly before you."
The way out
"Can you let your child become a cultist?" "No," Musa cuts in as he readjusts his cap. "I have been there but I want him to have peace of mind. If you recall, you would notice that I did not move close to you at first when we were coming here. I thought you were a Police Officer who had disguised to rat us. As I sit with you, if I receive a call from some people to go on a mission, I have to leave here without any excuses, even if I am with my mom or it's 1am in the morning." Having spent over 4 years in the game,  17-year-old Musa believes it is time he got his life together and hustled a legitimate means of income. There is no resignation in cultism, but he is gradually reducing his involvement. He no longer flies the group's colours, he no longer celebrates the symbolic 7-7 day, and he runs from where fellow 'Egede' men gather. When asked if resignation was possible in the game, Yemi Balogun the 30-year-old cultist says it's  impossible. But a cultist that wants to reduce involvement to the barest minimum can move away from the area where his secret is known. "Matthew 17:21" is the reply Confidence gives to these children leaving the cultist groups. Matthew 17:21 reads 'However, this kind does not go out except by prayer and fasting.' The freewill to leave cultism lies in the hands of these children, but the society has to work out a means to stop the next generation from toeing this wrong lane. Confidence opines that Child cultism problem reflects our activities as a society. "To be candid, kids need better role models. Not Naira Marley. Not Hushpuppi. Not Ateke Tom or Soboma George. As a society, we need to do better by refusing to idolize criminals and rewarding bad behaviours and their perpetrators like MC Oluomo and Kunle Poly with public offices." "The government also needs to do better by improving the lot of youths economically. If I am to engage in this line of thought about how the government (state and federal) has killed youth innovation, thereby driving them to despair and ruin. Youth unemployment is soaring, and the government is not making it better by obnoxious policies such as Okada Ban and the new tax introduced by NIPOST. These young ones find succor and hope among dangerous people, and that is the effect of what you are seeing. Ask the repentant Boko Haram members what drove them to pick up arms against the state. You will see exactly what I am saying."
kindly donate to the work we do using our interim PAYPAL  https://www.paypal.me/NewsWireNGR