Fact Check: Reno Omokri's claim on Nigeria's foreign debt is false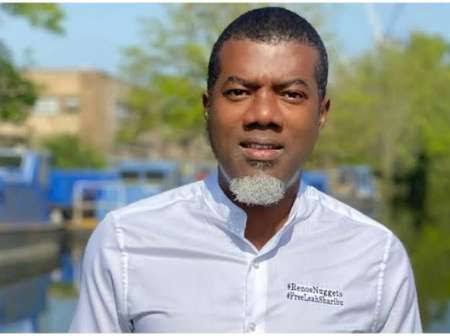 Estimated Reading Time: 4
CLAIM: Reno Omokri, a former Special Assistant to President Goodluck Jonathan, claims that President Buhari inherited a foreign debt of 7billion USD from his predecessor. He also claims that Nigeria's debt, which currently stands at 34billion USD, is one hundred times the budget for youths.
VERDICT: False. It is untrue that President Buhari inherited a foreign debt of 7 billion USD. Nevertheless, the amount allocated for debt servicing has increased since 2015.
FULL TEXT:
Nigeria is in a worse debt situation in 2020 than in 2015 but not as much as Reno Omokri says it is. On 16 October, 2020, RenoOmokri (@renoomokri), showing his support for the #ENDSARS protests on Twitter, tweets to his 835 thousand followers, "General @MBuhari has borrowed the future of Nigeria's youth. He met a foreign debt of $7 billion and has now increased it to $34 billion. The budget for debt servicing is 100 times the budget for youths. Money that we did not borrow."
To examine his tweet, Dubawa isolated the different claims
Did President Buhari meet a foreign debt of 7 billion USD?
Is Nigeria's foreign debt currently at 34 billion USD?
Is the current debt servicing a hundred times more than budgeted for youths?
By extension, what does a national borrowing mean and who is responsible for it?
As the protests against police brutality in Nigeria continues to be viral on social media, the engagements around this tweet continue to rise. At the time of this fact check, it has received more than 6000 active engagements.
VERIFICATION
CLAIM 1: Did President Buhari meet a foreign debt of 7 billion USD?
The administration of President Goodluck Jonathan, Buhari's predecessor ended in 2015. In that year, Nigeria's public debt stock which includes external and domestic debt stood at 55,576.28 million USD by 31st December 2015.
Dubawa obtained this data with the aid of Wayback machine a digital archive of records founded by the Internet Archive and the Debt Management Office (DMO). These records show that in 2015, the Central Bank of Nigeria (CBN) placed the rate of the dollar to naira at 197 Naira to 1USD.
External debt refers to all debt issued on the international market by foreign lenders such as the Export-Import Bank of China or The World Bank, and Domestic debt applies to loans obtained from internal lenders like commercial banks domiciled in the country.
In 2015, the external debt stock for federal and state governments in total was 10,718.43 million USD, not 7 billion USD as claimed.
CLAIM 2: Is Nigeria's foreign debt currently at 34 billion USD?
The 2020 budget was presented on October 8, 2019, and signed into law on December 17, 2019. According to BudgIT, this is the shortest presentation and approval cycle since 1999. BudgIT is a civic organisation dedicated to making Nigerian budget and public data understandable and accessible.
The DMO sets the public debt profile at 85,896.52million USD and external debt, 31,477.13 million USD at an official CBN rate at N361 to 1USD for June 30, 2020. This data also disproves the claim of 34 billion USD debt in the Buhari administration.
CLAIM 3: Is the current debt servicing a hundred times more than budgeted for youths?
Further analysis of the claim that the amount budgeted for debt servicing is overwhelmingly greater than allocated for youth development is inconclusive. There are several allocations in different capacities within the federal budget and state ministries directed towards youth development. In the end these random computations make a comparison difficult to determine. Within the current federal budget, Debt servicing stands at N2.45 trillion naira.
Budget infographics by BudgIT
Budget infographics by BudgIT
By current estimates, debt servicing obligations for 2020 may cost the federal government 23.2% of its total expenditure at N2.45 trillion naira, which is close to the amount allocated for capital expenditure for the same fiscal period.
Budget infographics by BudgIT
How does the national debt affect citizens?
When the national debt is moderate, it increases government spending, and in turn, contributes to a growing economy. It can boost GDP enough to reduce the debt-to-GDP ratio. When debt exceeds healthy limits, the standard of living worsens while creditors demand larger interest payments. The increase in interests serves as compensation to creditors for possible risk of non-payment. In the end, as interest rates increase, it slows down the economy creating a ripple effect of currency devaluation increasing the cost of imports, and resulting in inflation and poverty.
The International Monetary Fund (IMF) has stated that Nigeria's debt-to-GDP ratio is on a manageable threshold, as it is estimated to be in the region of 25%. However, it warns that with more borrowings, the country might fall into a debt crisis.
CONCLUSION: Reno Omokri's claims are mostly false. President Buhari did not inherit a foriegn debt of 7 billion USD, neither is the country's current debt at 34 billion USD. Furthermore, federal budget estimates alone cannot provide a  logical condition for comparing   debt servicing to youth budget allocation; this renders the third claim inconclusive.
The researcher produced this fact-check per the Dubawa 2020 Fellowship partnership with NewsWire NGR to facilitate the ethos of "truth" in journalism and enhance media literacy in the country.
---
kindly donate to the work we do using our interim PAYPAL https://www.paypal.me/NewsWireNGR