Women Trafficked From Nigeria, Forced Into Prostitution In Paris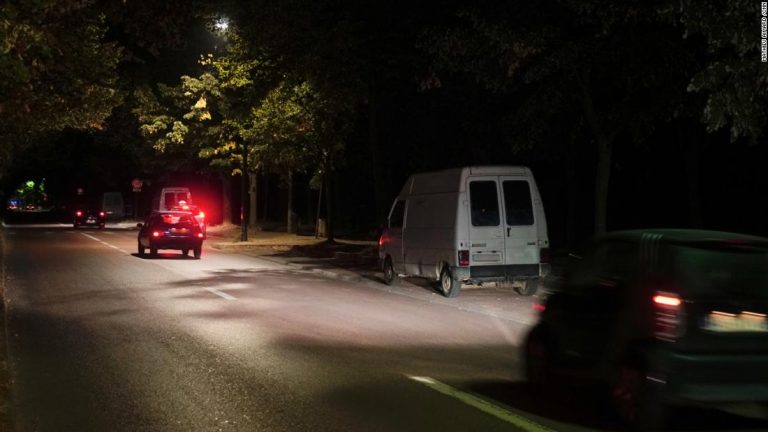 Estimated Reading Time: <1
A new report by the CNN has revealed how some women trafficked from Nigeria are forced into prostitution in a park in Paris, capital city of France.
Over the years, stories of women deceived into giving up their money for a "better life" in Europe but later forced into prostitution, have made news headlines.
In the recent discovery, the Bois de Vincennes, a park on the outskirts of eastern Paris, is popular with joggers and boules players during the day but a business spot for Nigerian sex workers when darkness descends.
Nadège (not real name), one of the trafficked women, who managed to escape, told CNN how a female Nigerian pimp, "Madam" she met in Lagos promised her a job as a waitress in Europe.
"I was told it was like a paradise but getting here, it was like from frying pan to fire," Negede said.
Nadège, 20, was trafficked from Nigeria to France and forced into sexual slavery at €20 ($23).
She and other girls would later have to pay off a huge debt of €50,000 ($57,690) and sometimes more, to Madam.
According to Nadège, before leaving Nigeria, the victims were made to take an oath at a "juju" temple never to speak about their deal with madam nor the debts they owe her.
She said they were made to lie in a coffin while taking the oath, with a threat of death (return to the coffin) if they broke the rules.
Nagede said she travelled from Nigeria to France with a fake passport her madam gave her. She was sent to work in the Bois a week after she arrived.
Her madam gave her a €100 daily target and took away her passport and all her earnings, except money for food and rent.
"Sometimes you work from 6 p.m. to 6 a.m. in the morning, maybe get home by 8 a.m.," she said.
She would start work again, elsewhere, from 3 pm. "Until 6 p.m., then you have to go to your normal place of work."
Nagede said she cut ties with her madam when she got pregnant a year later and decided to keep her baby.
She said after her escape, "I was waiting patiently for the death or the madness. I was like… 'Should I go over to the street and start working? Should I abort my baby?'"
Nagede discouraged other young ladies against journeying to Europe in search of greener pastures, saying: "Don't even think of it."
"Even now I don't have hope for myself. My past already destroyed my future," She said.
"No matter what I am tomorrow, I am still going to be useless, because, I can't proudly say my story.
In March, CNN has published a report of how Nima Elbagir, one of its correspondents, went undercover in order to have a first-hand experience of migrants who risk their lives to Europe through the desert.
Josephine Iyamu, a nurse of Nigerian descent, was in the same month, found guilty by a British court of trafficking five women to Germany for prostitution.