Nigerian Government Caution Against Hate Speech, Blames Media Houses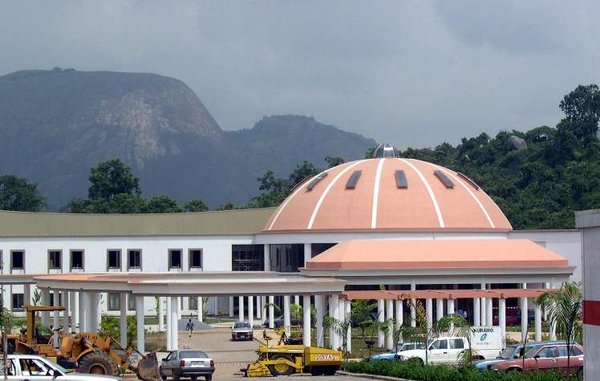 Estimated Reading Time: <1
The Presidency has cautioned against hate speech regarding the killings in Benue State and other parts of Nigeria, saying it can incite the public to actions that will have gory consequences for the entire nation and its coming generations.
The Senior Special Assistant to the President on Media and Publicity, Garba Shehu, while addressing State House reporters Friday, recalled that the Rwanda genocide started with hate speech.
He said: "Those beating the gongs of war and fanning the embers of discord must remember what prevailed in Rwanda before the genocide of the early 90s, during which hundreds of thousands of lives were lost as a result of consistent hate speech spewing from that country's media"
Shehu was faulting a recent column in The Sun accusing Buhari of being the first to endorse the Benue massacre on New Year Day and describing Defence Minister Mansur Muhammad Dan-Ali as ''a dyed-in-the-wool Fulani irredentist who places trade over and above human life''. 
The presidential spokesman said the newspaper, in its last Saturday's headline, 'Expect More Blood in Benue' also invited Nigerians to arm themselves and fight one another. 
"Apart from the basic tone of respect expected from an individual who is supposedly intelligent and educated enough to know better since they have been granted space to write in a national newspaper, there is the risk of inciting the public to actions that will have gory consequences for the entire nation for generations to come," he said.
Shehu appealed to the media to show more decorum and professionalism in the reportage of security and humanitarian situation in the country. 
He stated: "The growing lack of respect for journalism ethics and press laws in the Nigerian media, especially regarding the clashes in Benue State is very unfortunate. The frequent expressions of hate speech published by newspapers, in news stories and especially in columns is indeed a source of concern to all.
"We want to state emphatically that a segment of the Nigerian media is sinking deeper and deeper into the mesh of hate speech in spite of repeated appeals by recognised and reputable media bodies, the Government and concerned Nigerians.  Unfortunately, self-regulation which is the norm in civilized societies has taken flight from many of our newsrooms."
Shehu, who noted that President Muhammadu Buhari was performing his primary duty of protecting life and property in Benue State and across the country, said it was grossly disrespectful and unfair to call Buhari a murderer, especially when he had written to the Senate detailing his efforts to quell the crisis in Benue State.
Shehu said the efforts included dispatching the Minister of Interior and the Deputy Inspector General of Police in charge of operations for an on-the-spot assessment of the situation in the aftermath of the unfortunate incident; "and receiving a direct briefing from the IG the following day."
He added: "We must learn to express our grievances and criticisms without resorting to gutter language or to name calling, and the press has a responsibility to maintain that even if it means calling their columnists to order."