Deputy Senate President, Ekweremadu Says Buhari Is Undermining The Nigerian Senate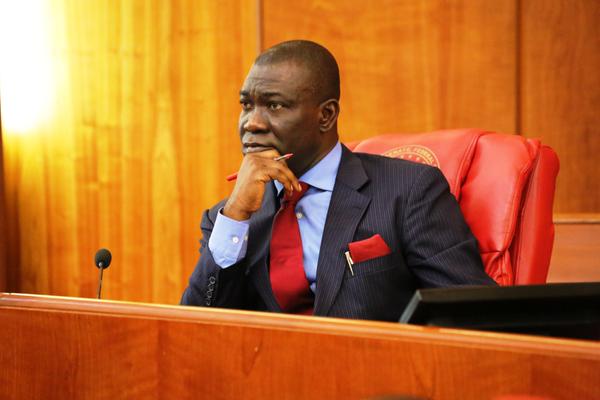 Ike Ekweremadu, deputy senate president, has accused President Muhammadu Buhari of undermining the senate by allowing his appointees assume duty before being confirmed by the senate.
In reference to Garba Danbatta who assumed duty at the Nigeria Communications Commission (NCC) as the vice-chairman, prior to the confirmation of the senate, Ekweremadu warned that the upper chamber would no longer condone such act.
"The senate takes exception to undermining its powers," he said at plenary on Thursday.
"In future appointments that require senate confirmation we believe that the president will do us the honour and give us the due respect of getting confirmation of the senate before his appointees assume duty."
Senate president Bukola Saraki also aligned himself with the submission of Ekweremadu.
Saraki said henceforth, the senate would not condone a situation in which the president's appointees assume duty without the confirmation.
The Senate then moved to approved the appointment of Prof. Umaru Garba Danbatta as Executive Vice Chairman of Nigerian Communications Commission.