Agric Minister, Adesina Admits That Government Has Empowered 6,000 In The Sector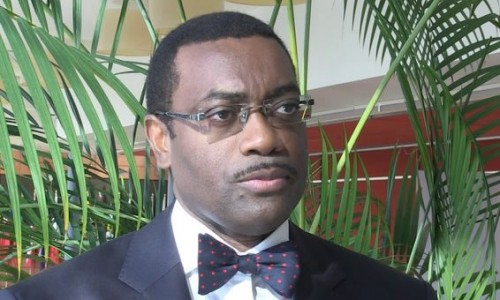 The Minister of Agriculture, Adesina Akinwunmi, has said no fewer than 6,618 youths have been trained in agriculture business and large scale farming.
He spoke at the Ekiti State University, Ado Ekiti, on Friday, during a press play programme organised by the United Mandate to enlighten youths on how to become wealth creators.
Akinwunmi, who was represented by the Higher Education Officer in charge of gender and youth, Mr. Blaise Ogbozor, lamented that many youths were not tapping into available opportunities on how to gain financial support from government.
"Nigerian youths are so cynical and unaware of what is going on around them and especially about the government policies. Since 2012, government has been following a programme to revolutionise agriculture," he added.
Stressing the potential in farming, he added, "we must not leave agriculture to the old people and village people alone."
The South-West Programme Officer of United Mandate, Olufemi Lawson, said the target of press play was to reach out to youths between the age of 18 and 35 years all over the country, especially students of universities, polytechnics and colleges of education.
He said, "The mentality of Nigerian youth is that government must provide job to them after school. The truth is that there is no government anywhere in the world that can employ all the youths.
"We realised that there are windows of opportunity being created by government at federal and state levels like SMEDAN, YouWin, SURE-P, NAPEP etc.
"We have come to enlighten students on how to tap into these opportunities. You don't have to be a graduate before you can access some of these opportunities. By this, youth can become job creators instead of job seekers.