Managing Editor, NewsWireNGR, Alkasim Abdulkadir in this exclusive interview, speaks with Ahmad Salkida, a frontline stakeholder on the negotiating table between the Nigerian Government and the sect, Boko Haram. Enjoy excerpts of the conversation. 
There is a rowing controversy on whether Shekau is dead or alife? What do you think?
I think it is irrelevant if Shekau is dead or alive but time will unveil more and more details about the status of the person Shekau. It is noteworthy that Mohammed Yusuf built an organisation overtime and when he was killed others within the organisation continued from where he stopped. I think the same will be the case in the event of a Shekau's death. What is important is how do we stop more misery and further deaths of Nigerians? How can we secure the north and make it safe for all Nigerians irrespective of their religion or ethnicity to coexist in these areas.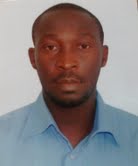 How many Shekau doubles do we have? [Is it possible that Shekau is mutating?]
It is witless for anyone to ascribe cosmetic or human reconstructive science to Boko Haram. If indeed they have reached that level of scientific sophistication by whatever means then the entire world should be worried and never go to sleep until they are eliminated. I believe that often, we tend to give too much credit to that they do not deserve.
Can negotiation be possible in the near future?
I think there is room for negotiation in every conflict and the Boko Haram crisis is not an exception.
What was responsible for the failure of your attempt to negotiate the release of Chibok girls?
What many people fail to understand is that having access alone does not necessarily guarantee success of intervention. But access is important and critical. When you have access and present an unacceptable proposal it will be pointless but anybody even those that cannot reach out to the leadership of the insurgents can achieve results if they have a workable proposal. In one sentence, I think my process failed because of serious official scepticism on the part of relevant agencies that ought to take advantage of the platform as presented. Essentially, what you do not value you won't invest in. There were little or no investment by officials on the platform I created and presented. Why it was so I do not understand.
Again, I think that lack of a holistic approach and any clearly defined rule of engagement by officials contributed. My thinking is that any kind of engagement ought to involve all relevant agencies of government. The absence of this affected both the release of the Chibok girls and the possibility of wider peace settlement. At the outset of the abduction the demand of the insurgents wasn't as complicated as it is today. Today, they seem more confident of making sustained territorial gain. The matter has essentially become far more complicated than what they originally were asking for at the onset.
What do you mean by serious official scepticism?
Mind you, I am only a trained journalist, when I was approached to negotiate a release of the abducted Chibok girls, I met with the leaderships of the insurgents. In the several camps they took me to, I realised the issue was more complex than I ever imagined. There were huge number of captives other than the Chibok girls and they are equally human and Nigerians as well. Another issue is, the insurgents have become far more ambitious from the last time I was constantly reporting their activities during my final reporting days in 2012. Sadly, those that engaged me to negotiate mean well but failed to provide me with any kind of framework. The officials seem to expect that it was like sending you to a shop to buy an item. Just get there and pick the item. It is an exceedingly complex matter. I and two or three well meaning Nigerians were actually the ones doing the necessary thinking for the government officials that approached me. So you talk with the leadership of the insurgents today and tomorrow the government that you presumably talking on its behalf will say or do the exact things that undermine any process of engagement thereby repeatedly endangering my life.
I have often heard people describing you as unhelpful to the course of government. That you have sabotaged their process?
If I can sabotage any negotiation that means I call the shots within the leadership of Boko Haram. And if I was in a position to call the shots for Boko Haram, then the process I was associated with would never have failed because I should have directed them to release their prisoners to me. What many do not understand is that I have followed development within Boko Haram closely for over 10 years, I understand their mindset and how decisions are made to a large extent. Any body that has carefully studied the global jihadi movements should know what may or may not work at a given time because Boko Haram leadership is largely guided by certain dogmas that was developed centuries ago.
What I need to let anyone who wishes to get any meaningful thing done in the manner of resolving the impasse between government and the insurgents is that any successful negotiation platform would be a platform made up of credible individuals in the media and civil society.
But you rubbished the process of the ICRC which Shehu Sani and Barrister Zanna were involved in. Are you not sounding contradictory?
Oh. I never rubbished any process, the tweets are still there for all to see. What I said was, after making enquiries from the leadership of the insurgents, I was told that no negotiation was ongoing since I left in July. So I simply conveyed what the leadership of the insurgents said. Mind you my contacts have never given me a reason to doubt the authenticity of its position since 2005.
ICRC on its part is a reputable organisation that has done far more complex thing than the one in Nigeria, and Shehu Sani and Barrister Zanna on their part are so passionate and committed to peace, they will not be involved in any process that cannot be linked directly to the insurgents, I am sure. But as I said earlier, I understand the decision making process of the insurgents, it is one thing for one or two commanders to agree to begin a process, it is another thing, for Mallam Shekau or his Shura to accept the said process. In my case, I do not rely on couriers to announce any process I am involved in until the Shura has totally agreed in principles to it. That's the way it has always been with me.
There has been mounting concern about the safety of the abducted Chibok girls? Ex- president OBJ claimed that the girls may never be rescued? What's your take?
If the literal meaning of safe is to be free from danger or the risk of harm, then I can say the girls cannot be safe while living in mountains and forests in the cold, with gun welding Jihadists around them. Sometimes I wonder who the real people within the insurgency that our respected General Obasanjo is  talking to. How I wish I can talk to the same people. But what I think I can say is, will the insurgents stone villagers they perceived to have committed fornication and later turn to the tenths of these girls to rape them? I think if ever there is going to be carnal knowledge of these girls by the insurgents, then it will most likely be between some of the girls that may have fallen to the daily indoctrination of the sect and agreed to marry some of their captors that is why I have always maintained on my tweeter feed that the rescue or safe release of these girls should have been an urgent national emergency.
What can you say about Stephen Davis?
Please I do not wish to talk about him or his process. Let us not trivialise a big issue and turn it into a circus, what is important is, we must do everything possible to stop further deaths and mayhem.
Why is there so much misinformation and confusion about the ongoing war?
I think right from the outset of this conflict any group or individual with a good knowledge of Boko Haram was viewed with suspicion and were bullied into silence. Then, all kinds of armchair journalists and experts erupted seeking attention, so truth became the first casualty of war as usual.
Is the Borno State Government and the FG doing enough to resolve this crisis?
Of course the FG and Governor Kashim and his team have done a lot and continue to do the extraordinary to significantly reduce incidence of violence in the region. Imagine if there is no government what do you think will happen today? In all honesty the governments at the centre and the one in the state have tried but they must do more.
The Nigerian Army especially have done its best. We cannot look at some of their shortcomings in isolation of the problems in the larger society. Governance at all levels must improve, accountability and professionalism must be the watch word, only then can we see a nation that holds so much hope and promise.
Do you think this crisis will end soon?
As I have said earlier every Nigerian must work, even those that have robbed our common wealth have to change their ways. We must all work in eliminating devisive politics and injustice, we must see ourselves as Nigerians first before we look at our geopolitical and religious differences.
We must all work hard to build strong institutions. Only strong institutions can get rid of the level of impunity we see by individuals and groups of persons. Many crises have come and gone over the centuries. This one, like many other crises, will be a thing of the past.
What is the way out of this crisis?
The crisis has degenerated that I do not think anyone even within the insurgents can say how or when it will end. There has to be a long and strategic programme and not the ad hoc or crash programmes we have so far seen to compliment the ongoing military action. By and large the only way out of this nightmare in Northern Nigeria is for government to change the tide. Such development must be self evident, and not the media derived hype that is often at play.
When you are talking from the position of strength as a government and not weakness, the insurgents can not make outrageous demands on the table of dialogue. What you have today is a situation where your child has become the breadwinner yet you want to insist on the type of food you want your wife to cook for dinner when you have guests.
Copyright: This Interview should not be reproduced, re-written without the permission of the Editor, for permission to use, email [email protected]