I Learnt A Lot From Aguero – Diego Costa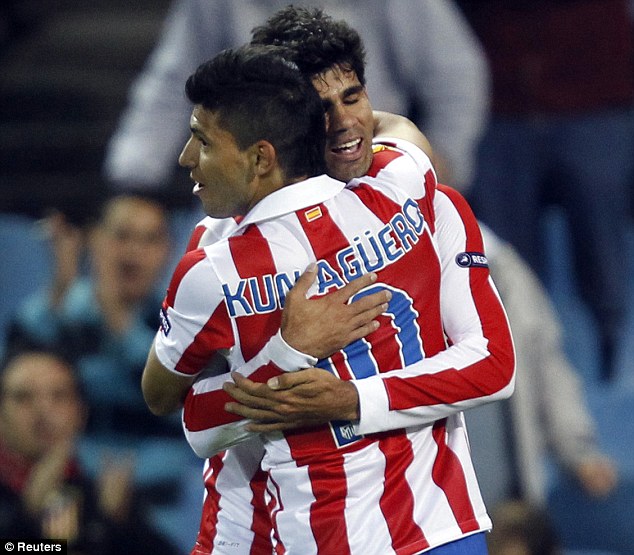 Chelsea and Manchester City square up against each other later today (Sunday). It will not only be a fight between both teams, some personal battles will make the match even more lively. One of which is the reunion between two former Atletico Madrid players; Diego Costa and Sergio Aguero. The duo were teammates in Spain for a while but will come head to head against each other today when the English Premier League title rivals slug it out.
Costa has netted seven times in just four premier league games this season while Aguero has scored three goals in the same number of matches. The Chelsea striker has spoken about his time at Atletico with Aguero and has revealed he learnt a lot from the Argentine during that period. He however made it clear that he hopes to condemn his old time friend and his teammates to a defeat when they square up.
'I loved watching him. He is, for me, the best I saw play, the best as a teammate. He's one of the absolutely top-level forwards around.
I knew when he was there, Sergio was God. You knew what a great player he was. The truth was I learned a lot with him. I hope things keep going well. Now, we'll see who comes out on top in this game.'
The Brazilian born Spanish striker also sent out a warning to all players who will try to engage him in physical battles this season. His message is clear, he will score against your team if you try to provoke him. When asked about the physical battles in the premier league, here's what the fierce looking striker said:
'The reality is, for the moment, I haven't had any really physical battles,' he said, when asked about that side of the League. 'Things have been going well. So far, I'm enjoying it.' The provocations? 'That happens here, it happened in Spain.

'Wherever I play, it'll always be like that. It's a perception people have of my character and people will look for any way to try to take advantage of it.
'They go looking for it. You've got to know how to manage these situations. The truth is I'm fairly relaxed. If they provoke me, I'll score against them!'