Cases Of Leprosy And Tuberculosis Drops In Gombe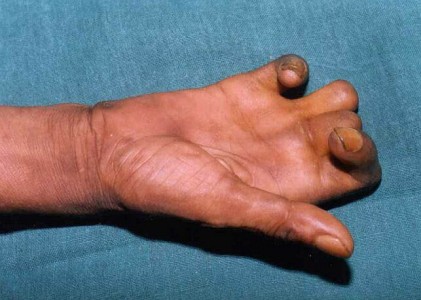 Estimated Reading Time: <1
NAN
The Gombe State Leprosy and Tuberculosis Control on Friday said that leprosy cases dropped from 100 in 2012 to 47 in 2013 in the state.
The Project Manager, Dr Mustapha Musa, made this known at the commemoration the 2014 World Leprosy Day at Kwadon village, Yamaltu/Deba Local Government Area of the state.
He attributed the decrease in reported cases of the disease in 2013 to greater awareness among members of the public, saying that people went to the hospitals regularly for checks and timely treatment.
The project manager said that the disease was curable, especially if detected early and necessary treatment given to the patient.
He said that many cases of the disease reported in 2013 were cured, adding that the rate of patients who defaulted in going for regular treatment was near zero during the period.
Musa said the aim of commemorating the Leprosy Day in a rural community was to further create awareness on the disease among the local people and "to make the government more committed to the leprosy issues".
"We want to totally eradicate the disease in the state and the entire country," he said.
The project manager said that the state government had paid its 2013 leprosy and tuberculosis eradication programme counterpart fund of N10 million.
In his speech at the occasion, Mr Felix Gambo, the Deputy Director, Disease Control in the state's Ministry of Health, sued for more commitment of traditional rulers to sustained awareness on the issue.
He said that the treatment of the disease was free, and advised that people should go for the test whenever they noticed any skin irritation.