870 Million Tonnes Of Food Wasted Annually In Nigeria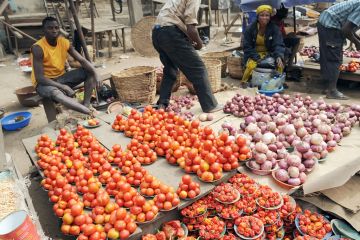 Estimated Reading Time: <1
Mr Paul Achem, the Project Co-ordinator of Food Bank Nigeria, a non -governmental organisation, said on Tuesday 870 million tonnes of food produced annually were being wasted the world over.
Achem told the News Agency of Nigeria (NAN) in Lagos that the statistics for the wastage was quoted from the Food and Agricultural Information as well as the World Food Programme.
He said the issue of food waste is becoming a global phenomenon. About 879 million tonnes of food are wasted every year, and about the same number of people go to bed hungry every night.
"The statistic is from the Food and Agricultural information. Then, there is World Food Programme. They have the same statistics there.
"If you go there you will see different information about this. There is no land in Nigeria that we cannot cultivate.
"So, the Global Food Banking Network has put together this food banking system with food pantries in about 26 countries now and Nigeria is just joining this group.
"Our attention is being channelled towards food production areas, food manufacturers.
"We mop up excess food produced and then give to people for free as a charity work and based on this we want to reduce the incidents of hunger in Nigeria."
Achem expressed the hope that the agency's gesture would help to reduce hunger in the country.