Most Media Houses Do Not Pay Adequate Salaries In Nigeria – Survey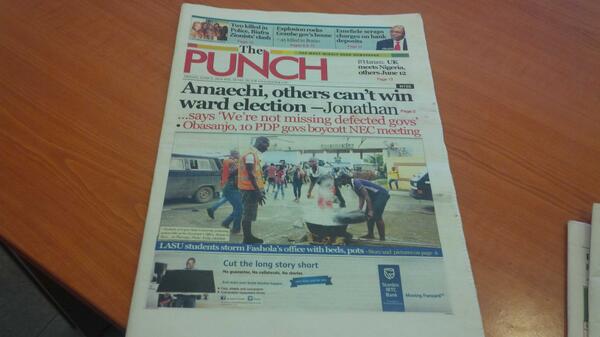 The Premium Times Centre for Investigative Journalism as part of its Journalists' Welfare Campaign invites journalists and media workers across Nigeria to participate in the Best Newsroom survey, designed to help identify the best media organization to work for in the country.
This first-of-its-kind approach to recognizing and celebrating excellence in the media industry based on the staff's perception of the organization rather than just the products of their work is important especially in view of worsening conditions of service for journalists and increased advocacy for better welfare for journalists.
This survey explores the media organization's ability to satisfy needs that have been classified according to pre-identified parameters which adopt the Maslow's hierarchy of needs theory, exploring the individual's relationship with the organization including its culture and policies, colleagues and the environment in which all parties operate.
This survey will be extensively distributed across all media organizations and at the end, the best newsrooms to work for will be ranked based on the responses gathered and awarded accordingly.
The Journalist Welfare Campaign is part of the PTCIJ's Press Freedom project and its objective is to improve the welfare of journalists through advocacy; reports of poor work conditions, lack of basic employee benefits such as insurance, pension, healthcare with the added security risk of doing good journalism among other issues, necessitated a deliberate focus on the holistic welfare of journalists.
Random sampling of the media organisation's in Nigeria show that most media houses do not pay adequate salaries neither do they pay as at when due. While there have been several attempts to improve the working conditions of journalists including the Nigerian Union of Journalists efforts in 1986 and 2007; the issue of better welfare for journalists is only now becoming an agenda, receiving attention because of the advocacy efforts of the Journalists' Welfare Campaign among other things.
This survey is another one of such advocacy efforts, identifying objectively media organisations that are making efforts to improve the working conditions of their staff members and naming and shaming those who are not making such efforts. Other activities of the campaign include dialogue with stakeholders such as media owners, professional bodies like the NUJ and government as well as training for media managers, especially on best newsroom management practices.
It is hoped that at the conclusion of the Journalists' Welfare Campaign, journalists will have holistic better working conditions which will enable them to perform the patriotic duty of holding government accountable, informing and educating the public.
The survey can be found here