'President Jonathan Is Not Personally Corrupt' – APC Spokesperson, Bolaji Abdullahi Discusses New Book On #ConversationswithAbangMercy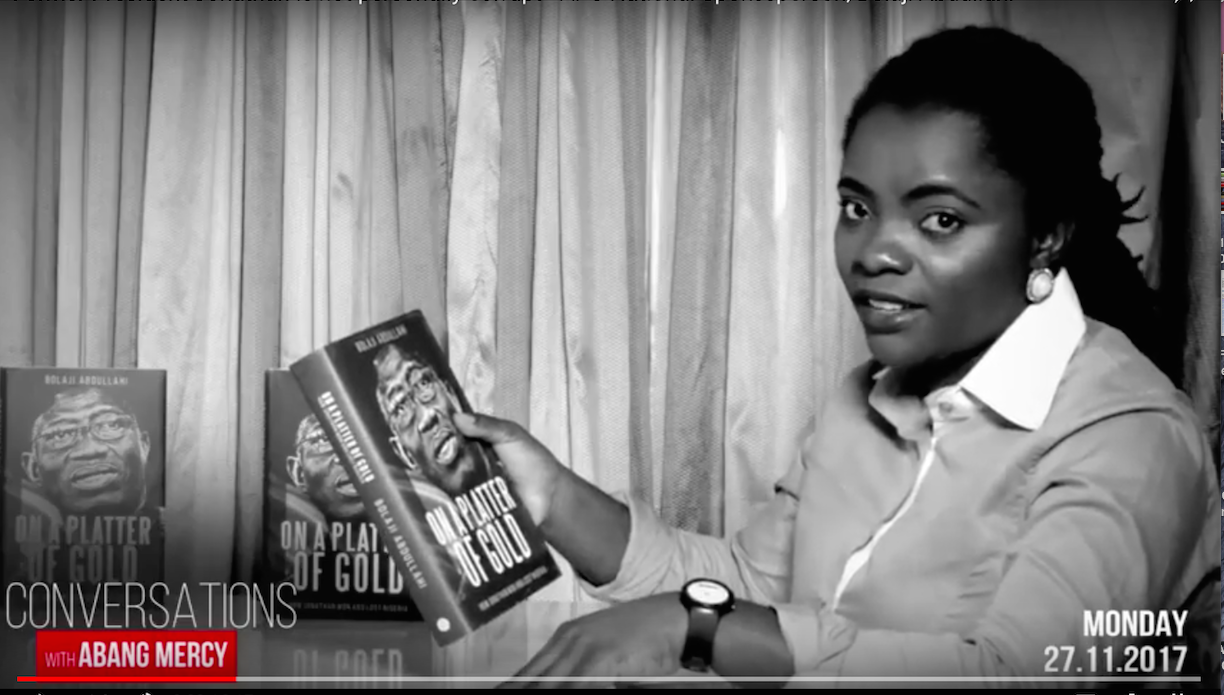 National Publicity Secretary of the All Progressives Congress, Bolaji Abdullahi has said President Jonathan is not personally corrupt. The ruling party's spokesperson who served as former minister of Youth and Sports Development before his dismissal made this known in Conversations with Abang Mercy, a  GatefieldTV programme which was recorded over the weekend and scheduled to air on Monday.
I don't think even his worst enemy can accuse Dr. Jonathan of being a corrupt person. I don't think so. I have not seen anyone in this country that will say Jonathan is personally corrupt," Mr. Abdullahi said.  
Watch the teaser below:
https://www.youtube.com/watch?v=mGB1wor_0GE
Abdullahi, who discussed his soon-to-be-released book titled, 'On a Platter of Gold: How Jonathan won and lost Nigeria' discussed a range of topics raised in the book with the presenter. The interview touched on topics from subsidy removal to boko haram, the president's kitchen cabinet including Diezani Madueke and other power intrigues within the administration.