Doctors Fail to Suspend Strike as FG Breaches Agreement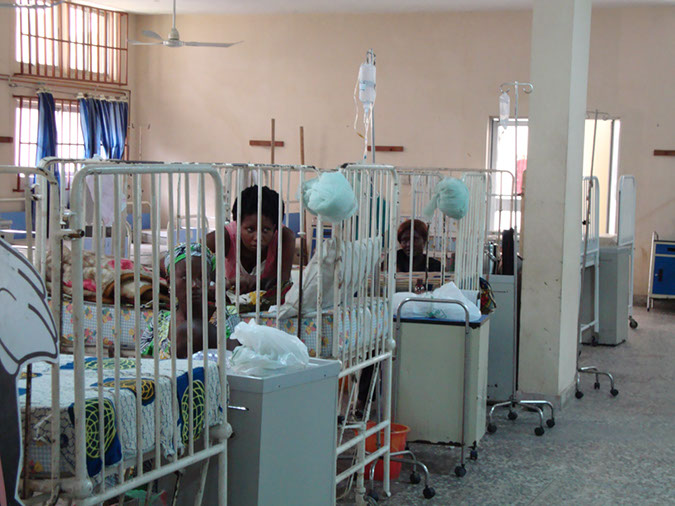 Hope that strike by the National Association of Resident Doctors (NARD) would be suspended was dashed on Friday as the federal government breached an agreement it reached with the association.
The government failed to pay a backlog of salary arrears to the doctors as it promised to do on Wednesday.
Arikawe Adeolu, a member of the national executive council of NARD, confirmed to NAN in Abuja that the government had reneged on the agreement.
Adeolu, who is also the general secretary of NARD at the Federal Medical Centre (FMC), Jabi, Abuja, said as of the close of work on Friday, no member of the association had been paid.
The meeting on Wednesday between the doctors and Isaac Adewole, minister of health, and Chris Ngige, minister of labour and employment, was to find ways of how to end the strike.
The doctors are protesting the sack of some of their colleagues, non-payment of "skipping'' entitlement, non-inclusion in the IPPIS platform and non-payment of their salary arrears.
Following the failure of the government to honour the agreement on payment of salary arrears, Adeolu said the association would meet later on Friday to decide on next line of action.
"Since we held the meeting with the two ministers, nothing new has happened. We were hoping that they will fulfil their end of the agreement so that we can call off the strike and continue negotiations," he said.
"But, up till now that I am speaking with you, nothing has happened; we are yet to be paid.
"After the meeting we had on Wednesday, an agreement was reached. Some of the agreements reached cannot be fulfilled immediately except one.
"That is for the federal government to pay the backlog of salary arrears owed doctors across the country; it was agreed that these arrears would be paid latest on Thursday or Friday.
"With this in mind, we scheduled to hold a meeting on Friday to discuss the next steps to take in order to call off the strike but to our dismay, we are yet to receive anything."