Buhari Says His Wife And First Lady, Aisha "Belongs To My Kitchen And My Living Room"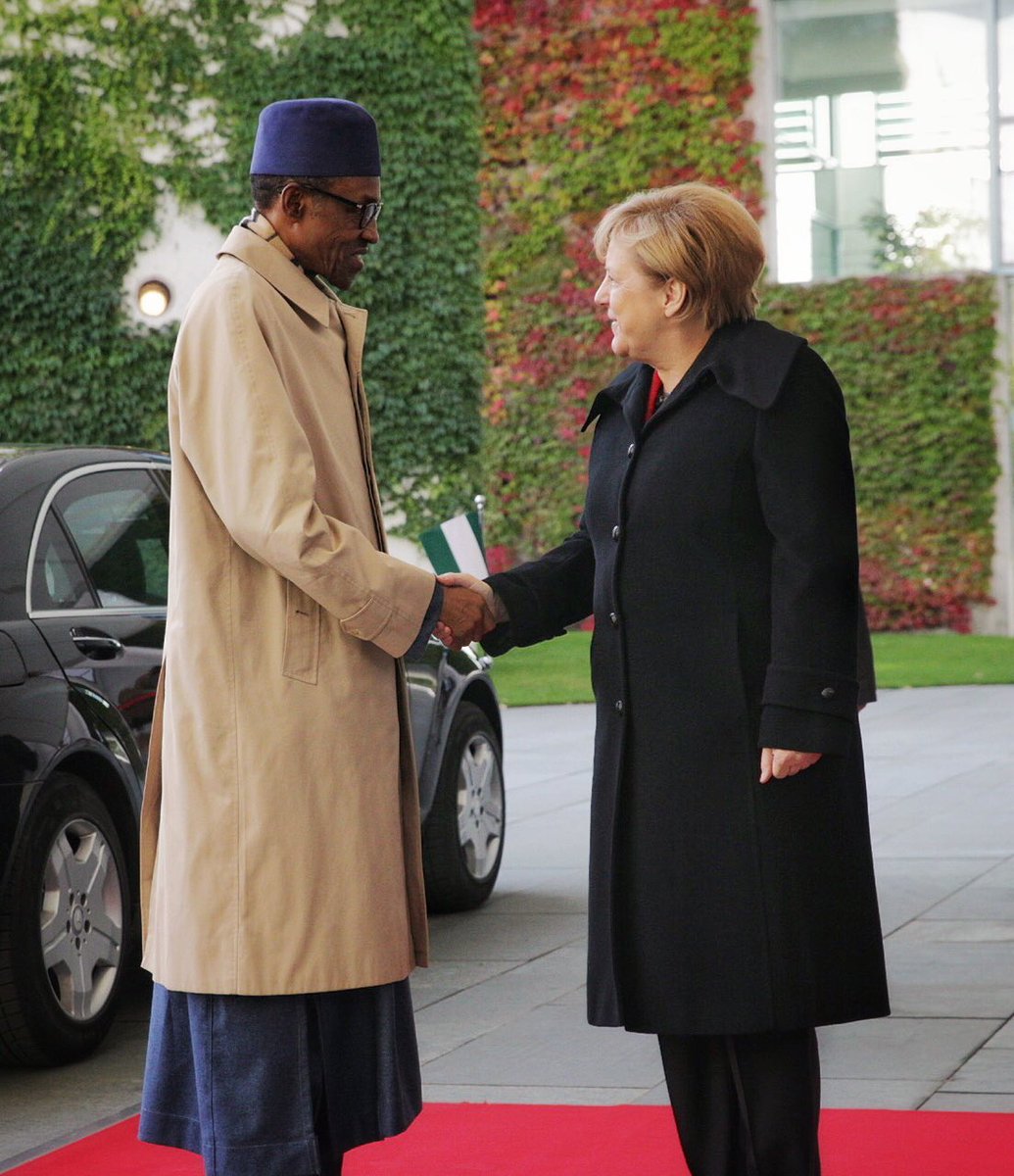 Nigeria's first lady has openly questioned her husband's work and said she may not support him if he runs again — comments that President Muhammadu Buhari laughed off, saying, "I don't know which party my wife belongs to, but she belongs to my kitchen and my living room and the other room."
His comments to reporters in Germany promoted German Chancellor Angela Merkel, standing at his side, to give him a short glare and then laugh.
In an interview with the BBC Hausa-language service broadcast Friday, Aisha Buhari said her husband did not know many top government appointees, and she accused them of not sharing the vision of his All Progressives Congress party. She did not name names.
Buhari, who was briefly a military dictator in the 1980s, was elected in his fourth run at the presidency in 2015 on the back of a coalition that includes former foes and opportunists who abandoned the former governing party of defeated President Goodluck Jonathan.
According to reports, the president's response caused German chancellor, Angela Merkel, to give him a short glare and then laugh.
Aisha Buhari had said in the interview that appointments in the administration was being controlled by a small group of people who were giving positions to those who were not part of the president's election efforts.
"He is yet to tell me, but I have decided as his wife that if things continue like this up to 2019, I will not go out and campaign again and ask any woman to vote like I did before. I will never do it again," Aisha Buhari said.