Security operatives on Tuesday tried stopping members of the #BringBackOurGirls group from going ahead with their planned rally to the Presidential Villa, Abuja.
The group is campaigning for the release of over 200 schoolgirls abducted by the extremist group, Boko Haram, in 2014.
Leader of the Group, Mrs Oby Ezekwesili took to twitter expressing dissapointment in the Buhari led government..
Pres @MBuhari
How are the mighty fallen!!!
A GOVERNMENT that PLEDGED TO #BringBackOur 218 Girls today USED POLICE & HIRELINGS AGAINST US??

— Oby Ezekwesili (@obyezeks) September 6, 2016
Pres @MBuhari @PoliceNG acting on your instruction LIED that WE @BBOG_Nigeria had no approval to MARCH. Then WE SHOWED THEM OUR APPROVAL.

— Oby Ezekwesili (@obyezeks) September 6, 2016
The new round of protest march began August 23 after Boko Haram released a video indicating the girls were alive.
After the release of the last video, the group vowed to march to the presidential villa every 72 hours until the government makes clear what steps it was taking to get the girls back.
The #BBOG had postponed its rally from Friday to Tuesday. But shortly after they began the walk as usual from the Unity Fountain, venue of the #BBOG daily sit-out, heading for the three arm zone, they were stopped by security men around the Ministry of Justice, Abuja.
Pres @MBuhari HIRELINGS were "procured" by the Presidency to provoke our PEACEFUL MARCH for OUR #ChibokGirls . WHAT A BIG SHAME. TRAGIC!

— Oby Ezekwesili (@obyezeks) September 6, 2016
The security men comprising mainly the police said the BBOG campaign was illegal because they had no permission to protest.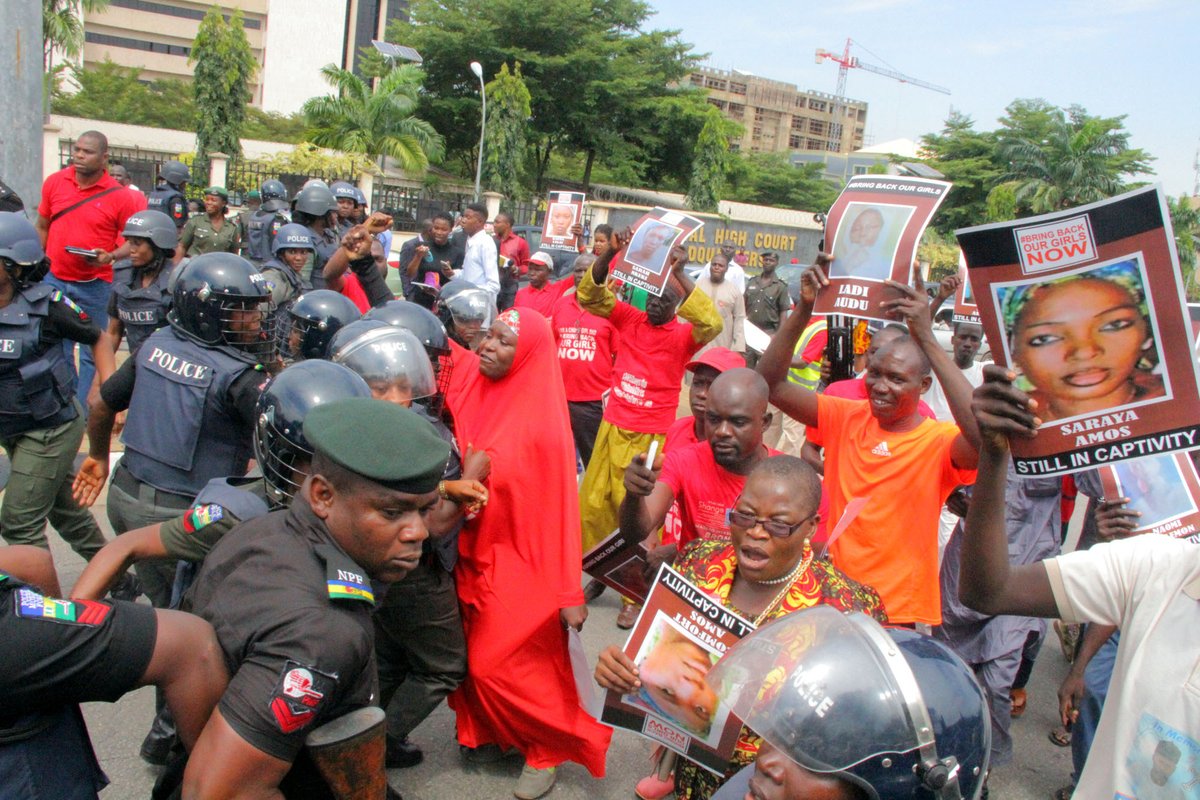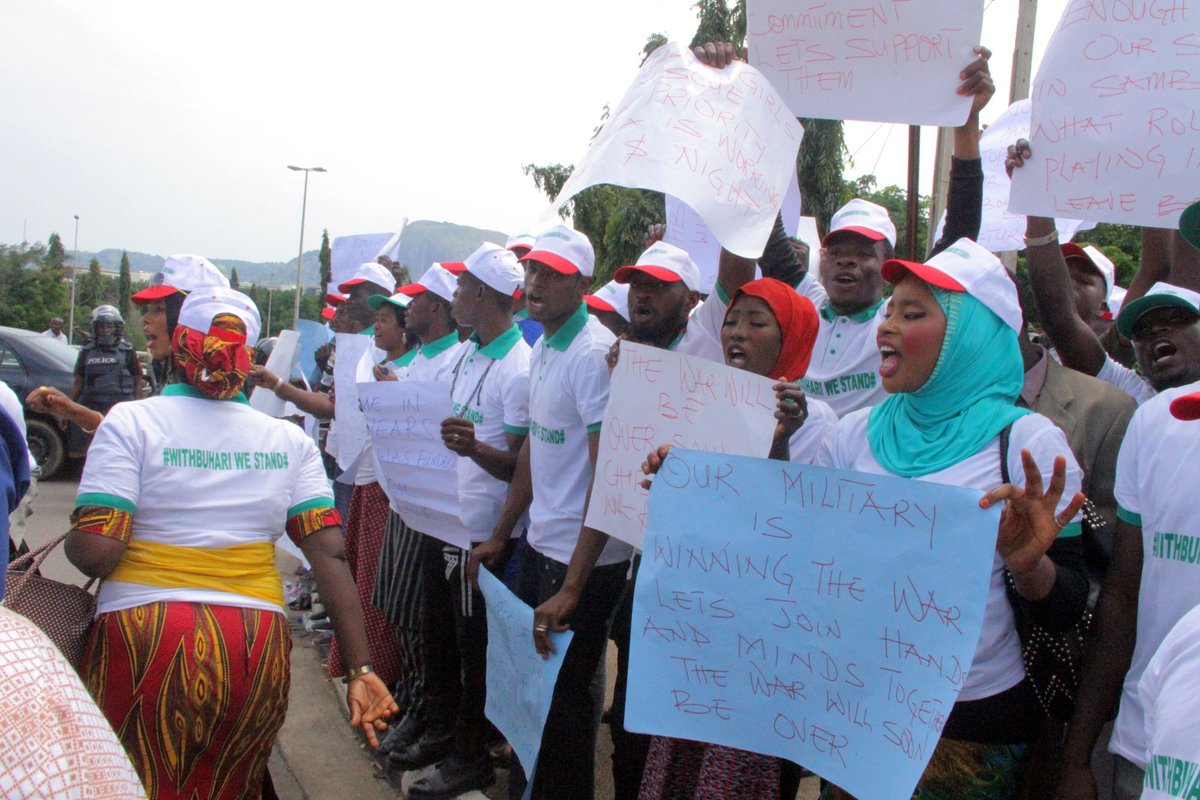 Related Posts via Categories