Ogun State Government Adopts 9-Year-Old Korede Taiwo Chained By Father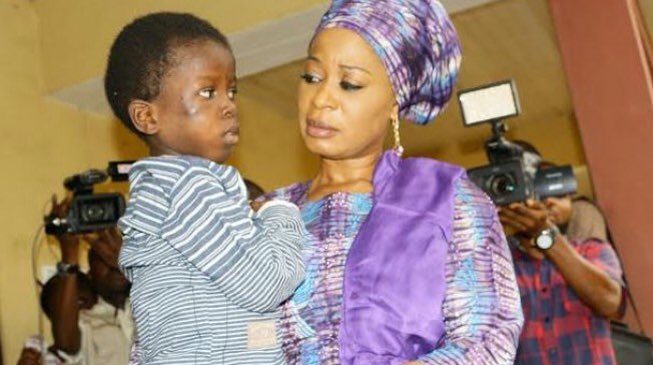 The Ogun state government has adopted Korede Taiwo, the nine-year-old minor, whose father chained and tied his neck to a heavy log of wood in a room in Ado-Odo/Ota local government area of the state.
The boy, who was rescued by the Nigeria Civil Defence Corp and the Nigerian Police, has since been admitted into the Federal Medical Centre in Abeokuta.
Speaking during a visit to the boy at the hospital, Olufunso Amosun, wife of the governor, expressed satisfaction over the health of the child whom was recuperating, noting that the state would take up the responsibility and educate the child by sponsoring his education.
"I am happy to see him active and responding to treatment and with the way things are he would soon be discharged from the hospital," she said.
The state government has taken full responsibility and would ensure his safety and his education."
Amosun's wife condemned the maltreatment meted out to the boy by his father and charged parents to take good care of their children by providing for them to avoid situation that could lead them into stealing and other vices.
Reacting, Babatunde Ipaye, the state commissioner for health, noted that the government would give the child the best in the areas of medical and social support.
He explained that the boy would still be at the hospital for another week to enable him recuperate fully.
He said Korede was strong and willing to come out of his health situation.