CBN Hikes Interest Rates To 10-Year High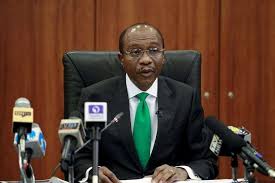 The Central Bank of Nigeria (CBN) has raised the monetary policy rate, which serves as national interest rate, to 14 percent, in order to encourage savings and investment.
Speaking after the monetary policy committee (MPC) meeting in Abuja on Tuesday, Godwin Emefiele, governor of the bank, said the committee voted to hike interest rates in the face of rising inflation.
He said the committee voted that MPR be raised from 12 percent in May to 14 percent — the highest in at least 10 years.
Cash reserve ratio (CRR) and liquidity ratio were maintained at 22.5 percent and 30 percent respectively.