Kidnapping Moves To CRS As Gunmen Abduct 7 Including Australian In Calabar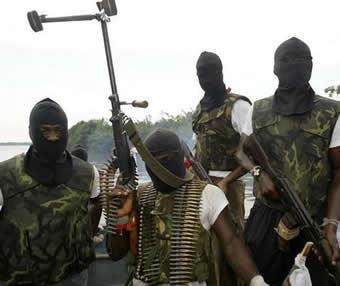 Gunmen have killed a driver and kidnapped seven people in the outskirts of Calabar the Cross River state capital.
Three of the hostages are Australian citizens while one is an Australian resident.
The hostages, two of whom Police say later escaped, are contractors for cement company, Lafarge Africa.
A spokeswoman for Lafarge Africa, Viola Graham-Douglas, says Lafarge Africa has been informed of the incident by Australian contractor Macmahon Holdings Ltd, and that Macmahon is working with the security agencies to resolve this situation".
Macmahon Holdings Ltd has confirmed that it is "working to ensure the safe return of all the men involved and are in communication with their families".
"Macmahon is providing support to the men's families and we ask the media to respect their privacy at this time.
"Counseling has also been made available for all Macmahon employees and their families."
In the meantime, Australian Prime Minister, Malcolm Turnbull has described the incident as "very serious kidnapping"
"These are the facts as we know them: three Australians and one Australian resident were among seven people kidnapped in an attack on an Australia contractor's operations in Nigeria.
"One person was killed in the attack," Turnbull told reporters.