Femi Falana Says The Released Looters List Is Not Correct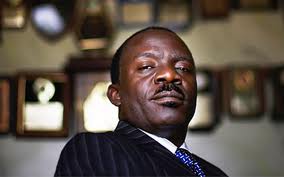 Estimated Reading Time: <1
Human rights lawyer and Senior Advocate of Nigeria, Femi Falana, has said some of the figures inputted in the looters list by the federal government, are not accurate.
Falana said he is certain that the Economic and Financial Crimes Commission has recovered a lot more than 39,169,911,023.00- said to be cash at hand and 19,267,730,359.36 in recovered funds account in the Central Bank of Nigeria.
"Let me tell you this: That list is not correct. I know that the EFCC has recovered about $3.1bn. I think this is just the report from a department; it is not a comprehensive one", he revealed to Punch Newspapers.
"The figure announced has not taken cognizance of the totality of the fund that has been recovered by all the anti-graft agencies."
"From the information at my disposal, the figure announced by the information minister is a fraction of what the EFCC has recovered and deposited in the Central Bank of Nigeria."
Falana however, supported the Federal Government's decision not to name the treasury looters.
"In fact, some of the looters who have stolen the bulk of the missing money, who are on the run, are being pursued in different jurisdictions in the world," Falana said.