For The Preparation of Buhari's Botched Visit, Lagos Government Blew N3.2bn — PDP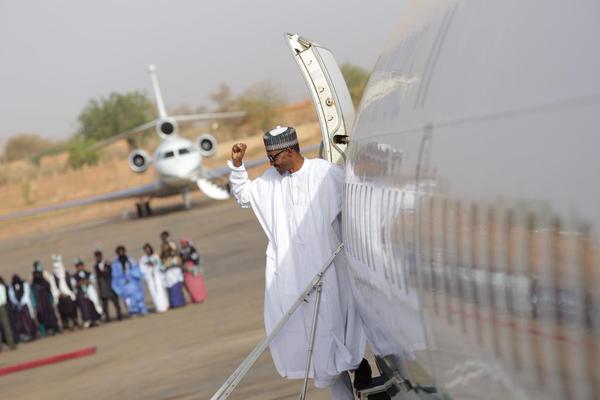 The Peoples Democratic Party (PDP) in Lagos State has alleged that the state government spent N3.2bn in preparing for the botched visit of President Muhammadu Buhari to the state on Monday.
But APC said PDP should not be taken seriously as a party in Lagos.
Buhari was represented at the two-day official visit by Vice-President Yemi Osinbajo, who commissioned various projects embarked upon by Governor Akinwunmi Ambode.
The PDP said the purported preparation for the visit of President Buhari to Lagos State was "a fraud and another expose that the APC is too haphazard in governance, hence the total disconnect between the state governor and the Presidency, thereby causing the state not to know that the president had changed his mind on visiting the state."
The party, in a statement by its publicity secretary, Taofiq Gani, said Governor Ambode must account for the over N3.2 billion claimed to have been expended in what it called "botched visit of the president."
It said it was a mismanagement of public funds, misplacement of priority and propaganda to have invited the presidency "to commission ordinary rehabilitation of roads, which are not even more than seven in a state with 245 Wards."
"We demand that the over N3.2bn claimed to have been spent to welcome the president to Lagos must be accounted for. The beneficiaries of the contracts and the costs of the contracts involved in the ceremonies must be made public for Lagosians to know. This is needless waste of public funds," the statement said.
The spokesman of APC in the state, Joe Igbokwe, told Daily Trust that PDP should not be taken seriously as a party in Lagos.
He said, "Let them wait until they take over leadership in Lagos; until they win election in Lagos and sit in Alausa, then they can decide on what to do. Ambode is hitting every corner of Lagos, working hard in every corner of the state; they don't know what to do. What's their business if he spent N20bn? Lagos is working, everything is working."