"Fulani Have A Right To Move Freely" – Miyetti Allah Cattle Breeders Reply Fayose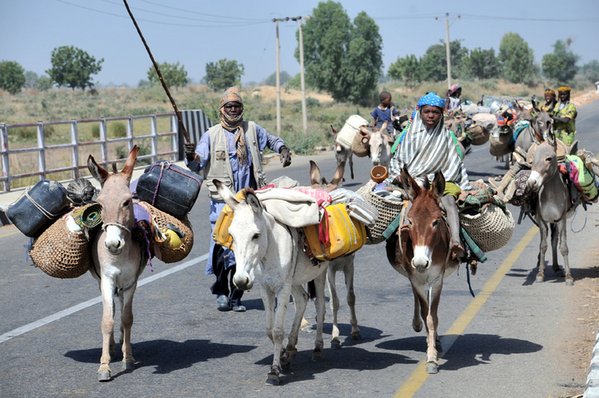 Estimated Reading Time: <1
Fulani have a right to move freely and conduct their business across the nation's landscape, Alhaji Bello Ardo, former President of the Miyetti Allah Cattle Breeders' Association (MACBAN) has said.
According to Ardo, a son-in-law of President Muhammadu Buhari, concerned Fulani leaders are contemplating a decisive legal challenge towards setting aside Governor Ayodele Fayose's plans to prohibit herdsmen from rearing cattle in any part of Ekiti State.
Affirming that Fulani leaders do not endorse any situation where individuals or groups take law in their hands, Ardo said the legal option is being considered, it would be optimally utilised to stop the plot against herdsmen doing their legitimate business.
According to Ardo, there are areas in Ekiti and other parts of Nigeria that have been gazetted by the Federal Government as designated areas for cattle grazing.
"He does not have the authority to ban cattle-grazing in Ekiti. Fulani will challenge it in court.
"He does not have any right to ban designated grazing areas in Ekiti; there are grazing areas all over Nigeria and those grazing areas are gazetted by the Federal Government.
"He does not have the right to say that Fulani cannot rear cattle through the forests; we are going to challenge this in court.
"We are only just hearing the news but very soon, we will challenge it appropriately," Ardo said.