Find Out Why APC Is Threatening PDP With A Lawsuit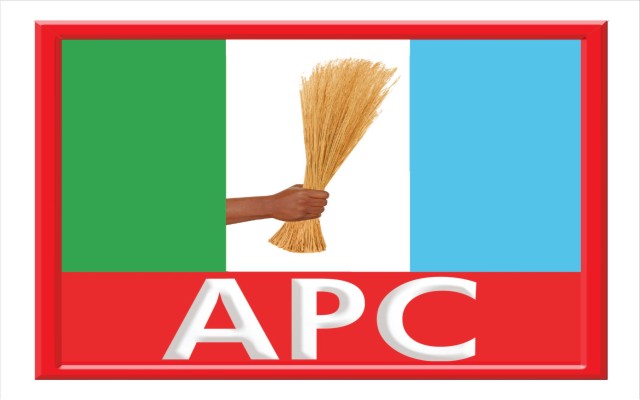 The Rivers State Chapter of the All Progressives Congress (APC) has given the State Chapter of the Peoples Democratic Party (PDP) 48 hours to retract and withdraw its statement purporting that the son of the Deputy Chairman of APC in Rivers, Peter Odike, was arrested by the Nigerian Army for killing and kidnapping.
Rivers APC in a statement issued on Sunday in Port Harcourt by its Chairman, Dr. Davies Ibiamu Ikanya, described the claim as contained in a statement issued on Friday by Rivers PDP as "malicious, diabolical, disgusting and false".
"We wish to state, after due confirmation from all the security organs in Rivers State including the Army, that no son of Prince Peter Odike, the Rivers State APC Deputy Chairman, was arrested for any crime," Dr. Ikanya said.
According to him, "This latest antics is one of the ploys by the PDP leadership in Rivers State to continue to hoodwink the entire nation and a shameful attempt to smear us with their established trademark of killing, assassination and kidnapping – acts that are alien to the APC leadership and members of the party in Rivers State.
"The murderous acts of PDP in Rivers State are well documented and known throughout the entire world. The utterances of Chief Nyesome Wike, the PDP leader in Rivers State, at various fora have led to the death of many officials of the Independent National Electoral Commission (INEC), security organs and innocent members of APC. Today, under the watch of Gov Nyesom Wike over 500 innocent souls of Rivers State have met their untimely death and Rivers State is now known as the killing field courtesy of the PDP leadership in the state. INEC cannot conclude the National and State Assembly elections in the State due to the murderous nature of the PDP Leadership in Rivers State"
Rivers APC said it is not its intention to join words "with a group of demented and debased minds," warning: "If after 48 hours, Rivers PDP fails to retract this baseless allegation, we may be left with no other option than to sue both the so called Rev. Jerry Needam, who signed the statement, and his Brother Felix Obuah, the Rivers PDP Chairman, to explain the source of this satanic allegation intended to demonise and tarnish the good image of our great party and its peace-loving leaders."