Nigerian Army Warns That Fulani Herdsmen Attacks Could Assume The Menace of Boko Haram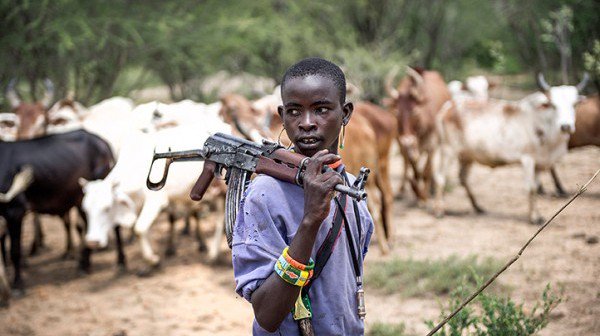 The Head, Defence Headquarters Committee on Persistent Clashes between Herdsmen and Farmers, Maj. Gen. Edward Nze, has said attacks on some communities could assume the menace of the Boko Haram dimension if not checked.
Nze, who paid a courtesy call on the acting Governor of Benue State, Benson Abounu, at the Benue Peoples House on Wednesday, told journalists in an interview that the Chief of Defence Staff, Gen. Abayomi Olonishakin, was worried that the clashes between herdsmen and farmers were beginning to threaten national security.
He said the committee had visited Nasarawa State, adding that it would proceed to Enugu State after the assessment of the situation in Benue State.
Nze told the acting governor that the committee would visit the ravaged communities of Agatu, Kwande and Logo to assess the level of attacks and the destruction in the areas.
Abounu told the committee's boss that the atrocities committed by herdsmen and the dimension of the damage caused in Agatu and other communities in the state could not be said to have been perpetrated by the ordinary Fulani herdsmen, calling on the authorities for more investigation.
"In Agatu LGA, more than six large communities were razed down and taken over by the herdsmen; we believe this is beyond some group of people seeking grazing land," he noted.
While emphasising that Nigeria was battling with a national problem, Abounu added that if no firm action was taken, the herdsmen menace would soon pose problems similar in nature to the Boko Haram insurgency.
"We know that the constitution guarantees freedom of movement, it does not warrant burning of houses, killing and taking over the people's land.
"As we speak, same devastation has taken place in Tarka, Kwande, Logo and Buruku local government areas of the state. They kill in a most brutal manner. They are in black uniform, with AK 47 rifles. They are well trained; we believe they are from beyond Nigeria," the deputy governor said.