Ben Bruce Says He Was Abroad When Senators Debated On Gender And Equal Opportunity Bill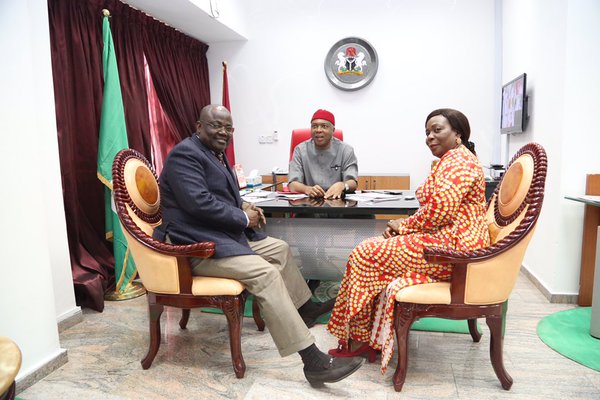 I support the Gender Equality #GEOBill. I was abroad with my Senate Cttee when it came up, but I've gotten assurances it will be represented

— Ben Murray-Bruce (@benmurraybruce) March 17, 2016
The Senator representing Bayelsa East constituency, Ben Murray-Bruce, has expressed his support for the Gender Equality Bill.
Murray-Bruce showed his support in a tweet on Thursday. He also excused himself from the failure of the bill to pass a second reading on the floor of the Senate.
"I support the Gender Equality #GEOBill," he twitted. "I was abroad with my Senate Cttee when it came up, but I've gotten assurances it will be represented."
On Tuesday, the Senate had rejected the bill seeking to empower women politically and economically, as well as grant them equal opportunities with men in diverse human endeavours.
The rejection led to a backlash with many Nigerians labeling the Senate anti-women.
Senate President Bukola Saraki, however, assured Nigerians that the bill will be re-presented by its sponsor.
The bill, which was titled, "A bill for an Act to Incorporate and enforce certain provisions of the United Nations Convention on the elimination of all forms of discrimination against women, the Protocol of the African Charter on Human and People's Rights on the rights of women in Africa, and other matters connected therewith, 2016 (SB. 116), was sponsored by the Senate Minority Whip, Senator Biodun Olujimi.