Kwara Governor Abdulfatah Denies Reports He Is Funding Saraki's Trial At Code Of Conduct Tribunal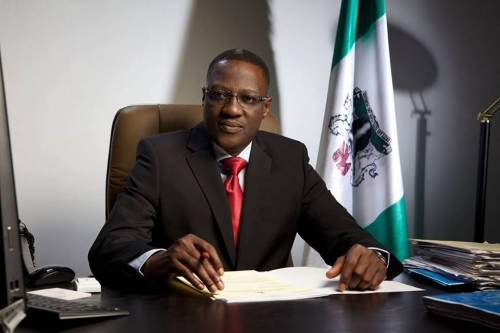 Kwara State Governor, Abdulfatah Ahmed has described as false, and mischievous the claim by an online news platform that the state government's support for the Senate President, Dr. Abubakar Bukola Saraki in his ongoing trial at the Code Of Conduct Tribunal was responsible for the delay in the payment of salaries of workers, adding that Dr. Saraki is fully capable of funding his legal defence and associated costs without recourse to public funds.
Gov Ahmed Governor Ahmed, disclosed this in statement by his Senior Special Assistant on Media and Communications, Dr. Muideen Akorede.
The statement was also published on the social media accounts of the governor and his media aide.
Dr. Ahmed clarified that the state government was fully up to date in the payment of its workers salaries while stating that the drop in Federal allocation which has negatively impacted on all tiers of government was the reason local government councils in the state were owing their workers.
The governor also denied removing the Chairman of the Parent Teachers Association(PTA) for allegedly criticizing the Senate President, stating that the PTA is a non-governmental organization and is therefore not subject to governmental control including removal or suspension of its officials.
The State Governor therefore dismissed the story claiming he punished the PTA chairman as the latest instalment in the online medium's sponsored attacks on the person of Dr. Saraki. Dr. Ahmed stressed that he and the Senate President fully support the constitutionally-guaranteed freedom of expression and could neither have instigated nor directed the removal of the PTA chairman on account of his alleged criticism of Dr. Saraki.