I Impregnated Ese But I Was Not Aware, Yunusa Dahiru Tells Court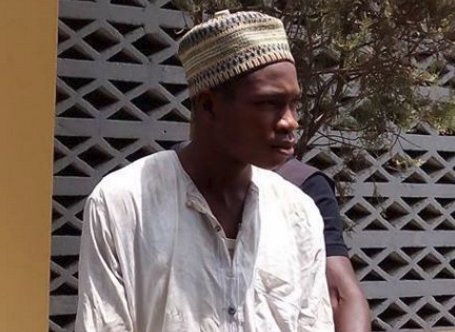 Estimated Reading Time: <1
Yunusa Dahiru, the alleged abductor of Ese Rita Oruru, has admitted that he impregnated 14-year-old girl.
Yunusa made the confession at the premises of the Federal High Court, Yenegoa, where he was arraigned on a five-count charge.
Yunusa, the alleged abductor of 14 years old Ese Oruru was on Tuesday arraigned at the Federal High Court sitting in Yenagoa on a five-count charge of abduction, illicit sex and unlawful canal knowledge among others.
During an encounter with newsmen outside the court room, Yunusa admitted impregnating Ese but claimed that he was unaware until the Police told him following the medical report on Ese.
When asked if he was responsible for the pregnancy, Yunusa replied, "I am responsible for the pregnancy but I heard about the pregnancy from the Police that it is five-month old."
Ese, who was 13 as at the time of her alleged abduction, was taken to Kano, by Yunusa, where he converted her to Islam and married her.