Danjuma, Dangote Leads Committee On Rehabilitation Of Internally Displaced Person's In The North-East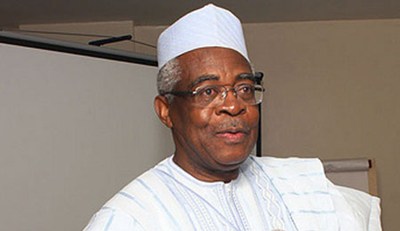 Former minister of defence, Theophilus Danjuma, and Africa's richest man, Aliko Dangote, to lead the presidential committee to rehabilitate infrastructure and resettle internally displaced persons (IDPs) in the north-east.
According to Garba Shehu, presidential spokesman, the committee would be inaugurated soon.
Speaking on Friday at the state house, Abuja, in response to a goodwill message delivered to him by Women In Politics Forum (WIPF), President Muhammadu Buhari announced that all forms of assistance and aid in this respect generated locally and from foreign countries as promised by the group of seven of industrialised countries,G7 will be channeled through the committee when it is inaugurated.
He said that he had compiled a list of damaged infrastructure,including schools and bridges and handed it to the leaders of the G7 and the United States.
He furthers, "I didn't ask for a Kobo (in cash). It is up to them to choose what they will undertake. Already,some of them have sent teams to verify our assertions." The president decried the impact of the Boko Haram violence on women and children declaring that they are its worst victims.
"In the northeast, what I saw for myself and on those clips is a source of concern for people with conscience. They are mostly women, and children who are orphaned. Some of them don't even know where they come from. This is the pathetic situation in which the country has found itself, " he said.
He said that the fight for the return of the Chibok girls is ongoing and "continues to be a most worrying issue" to his government, emphasising that the administration will do all within its powers in making the best efforts to secure their freedom.
The president acknowledged the case made by the WIPF for better representation of women in his government and assured that women would fare very well in the composition of parastatals and their boards in the first quarter of this year. He also defended the records of the administration in response to criticism that it is slow, arguing that steps must taken with caution to avoid mistakes.
"People say we are slow. We are trying to change structures put in place by our predecessors in office for 16 years. If we hurry it, we will make mistakes. That will be a disaster, " Buhari said.