APC Currently Using The Military In Bayelsa To Inflate Figures In Favour Of Their Candidate Says PDP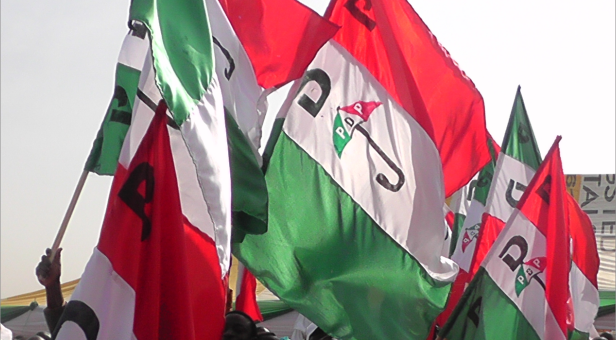 National leadership of Peoples Democratic Party, PDP has raised alarm that the All Progressives Congress, APC and the military have connived to rig the elections in Southern Ijaw Local Government Area of Bayelsa state.
In a statement signed by PDP National Publicity Secretary, Chief Olisa Metuh, the PDP said, "This rigging is being coordinated by the same Army Major who supervised the killings yesterday. The Major has handed most of the sensitive materials to APC agents to fill and return as results in the evening.
"Southern Ijaw Local Government Area is the largest in the state and the APC wants to use this scheme to inflate result figures in favour of their candidate."