Jonathan Accuses Buhari, Obasanjo of Lying About Corruption, Third Term Bid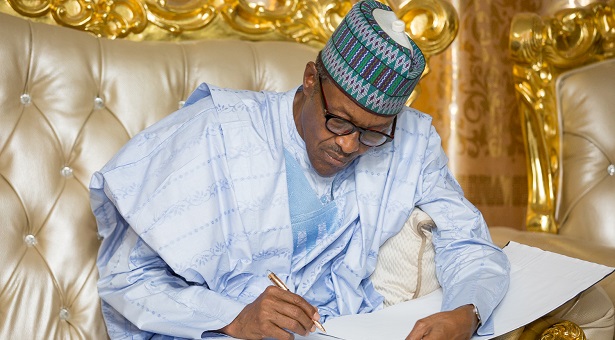 Former President Goodlcuk Jonathan took a swipe at president Muhmmadu Buhari and the figures the All progressive Congress, APC, led government claim represents stolen funds, saying that such cannot be true.
Jonathan also accused former President Olusegun Obasanjo of lying in his claim that he was never interested in a third term bid
The former President who was a guest at an event at the National Democratic Institutes, NDI, Washington DC,said figures being thrown around by the APC government are staggering and untrue.
He said the fight against corruption has now turned political as opposition politicians are now being witch hunted by the APC.
"Corruption is now used for political campaign, during the first visit of President Buhari to the United States he said that about $150billion was lost to corruption, though he didn't mention me, he said by previous administration."
"The figures are staggering and untrue, another governor said someone stole a million barrel of oil per day".
The former President said in as much as he will not join issues with the new government, the figures are staggering and untrue, he insists.
On Obasanjo's third term plot, Jonathan said: " Of course I was a governor at that time but due to strong resistance from the National Assembly the third term bid failed."
He said that Africa needs strong parliaments to checkmate sit-tight presidents who influence parliaments to consider amendment to the
constitution that would extend their stay in office.
"Changing constitutions to eliminate term limits in order to favour incumbents is inconsistent with democratic principles and reduces
confidence in democratic institutions."
Repressive actions by some of these leaders is setting "a disturbing precedent for the region and continent," Mr Jonathan warned.
Jonathan said it is not a sustainable path and the reason he is setting up a Goodluck Jonathan Foundation to address these issues and mediate in the continent.
The former President who recently led an international observer delegation of the Commonwealth to the Tanzanian national elections shared his views on the elections and their significance in the consolidation of democratic progress in Tanzania.
He said that the elections in Tanzania was an improvement from previous elections held in the country and revealed that the only weakness is that once the electoral umpire has declared a winner, the loser cannot contest the results in a law court or election petitions tribunal.
Jonathan also used the opportunity to educate the audience on the problems in Zanzibar and how he is mediating in the dispute.
The event was moderated by U.S former deputy Secretary of State for Africa, Ambassador Johnnie Carson,  who is now a USIP Senior Advisor to President Obama and member, NDI Board of Directors.
The event also had in attendance U.S Policy makers, think-tanks, members of Congress, and U.S government officials.