Buhari Okays NJC Recommendations, Sacks Justice Lambo Akanbi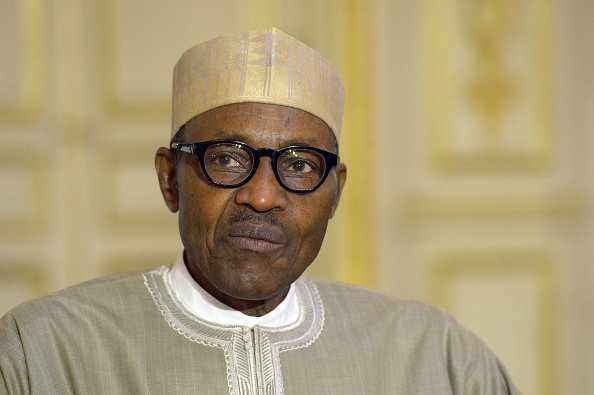 Estimated Reading Time: <1
A judge of the Federal High Court, Justice Lambo Akanbi, has been retired compulsorily.
He was until his compulsory retirement the judge at the Port Harcourt Division of the Court.
President Muhammadu Buhari has approved his sack after the National Judicial Council (NJC) found him guilty of violating the code of conduct for judicial officers.
In a statement issued Wednesday in Abuja, the ?Acting Director of Information at the NJC, Mr. Soji Oye, said the president's approval followed a recommendation made to him in that regard by the council.
The NJC had at its 74th meeting which held earlier in the month considered various allegations levelled against the judge by Shell Petroleum Company Nigeria Limited.
In the exercise of its constitutional powers, at the same meeting, the council had suspended Justice Akanbi from office before the president approved his compulsory retirement.
The council's statement reads: "The allegations levelled against Justice Akanbi and contained in the petition are inter-alia:-
That Justice Akanbi unilaterally appointed Mr. Emeka Nkwo of CYN-JAC (NIG) LTD who was not proposed by any of the parties as referee or valuer in Suit Nos FHC/PH/CS/434/2012 and FHC/PH/CS/435/2012.
"He also appointed the same referee or valuer in Suit FHC/PH/CS/25/2003, which is another matter involving one of the parties in the first suit."
"That he heard and concluded the case without dealing with the notice of preliminary objection on the Jurisdiction of his court."
"That he sat on the case in the Federal High Court, Yenegoa in Suit FHC/YNG/CS/30/2013 after a new Judge had been transferred to the state without a fiat from the Hon. Chief Judge of the Federal High Court."
"That the Judge also delivered the ruling in Suit No FHC/PH/CS/07/2009, four months after final addresses were taken without any cogent reason contrary to the constitutional provisions that judgment should be delivered within a period of 90 days."
"That Justice Akanbi also dismissed the application to set aside the report prepared by the valuer, CYN – JAC (NIG) LTD and later changed the Ruling to Judgement which prevented the Respondent from pursuing the application for stay of proceedings at the Court of Appeal."
"That Justice Akanbi also failed to give a copy of his ruling delivered on 12th June, 2013 to the complainant until 28th June, 2013."