Nigeria Under Buhari Has Changed From 'Great' To 'Broke' Nation – Says Olisa Metuh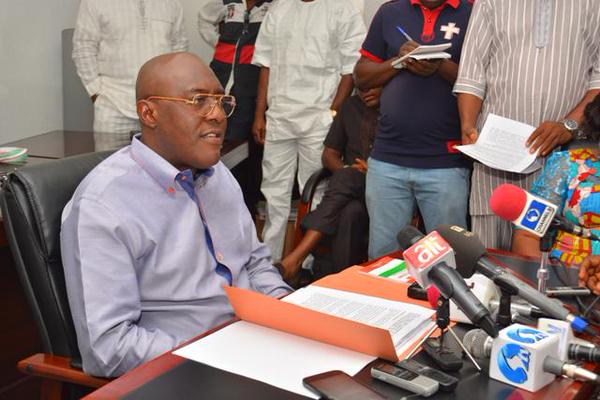 The Peoples Democratic Party (PDP) has charged the in-coming cabinet of the All Progressives Congress (APC)-led government to move fast and focus on the economy.
National Publicity Secretary of the party, Chief Olisa Metuh said in statement on Wednesday that the much-expected assignment of portfolios to the ministers did not inspire confidence that there was indeed any change being introduced in the system.
PDP said with the inauguration, the APC administration should fully resolve the issues on the actual position of the nation's economy and the direction therein.
"Whereas President Muhammadu Buhari had announced that the nation is bankrupt to the extent he cannot pay his ministers, his new Minister of Information had contradicted him directly by stating how the government is buoyant and ready to deploy $2.5 billion infrastructure fund, saved N1.4 trillion with another N2.5 trillion ready as special intervention fund, which goes to say that the country is not actually broke.
"These new ministers should note the challenge before them regarding the image of the country which the APC government has changed from being the 'Heart of Africa' and a country of 'Good people, Great nation' to that of 'Corrupt people, Broke nation'.
"Furthermore, we counsel the ministers, especially those who will be the face of the government, to note that the campaigns are over. Nigerians therefore will no longer condone propaganda, lies and deceit but expect a responsible dissemination based on truth, honesty and openness".