"I Won't Spare Thieves At The Ministry" – Transport Minister Amaechi Talks Tough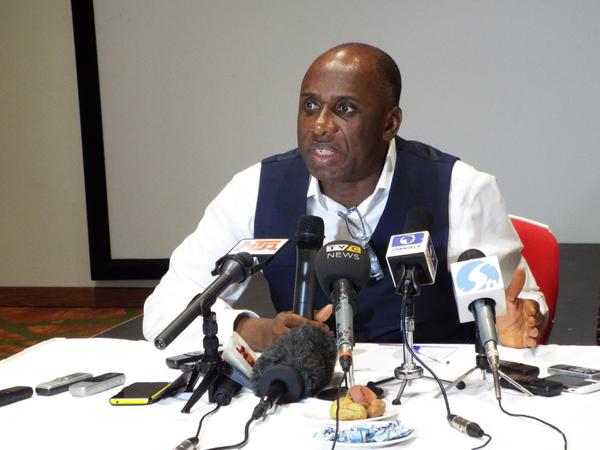 New Minister of Transportation, Rotimi Amaechi, yesterday said he is not a thief, won't steal public funds and won't spare any civil servant under his ministry who steals.
"I am not as bad as people from the outside say I am. I only engage based on principles. I neither take nor give bribes. If you want to relate with me, don't give me money. I will also not give you money. I don't want to go to jail so I won't steal. But I won't spare thieves," he told the ministry staff.
He spoke when he assumed duty as minister and was received by the Permanent Secretary, Ministry of Transport, Alhaji Sabiu Zakari, directors and other staff.
The minister said he would not tolerate laxity from staff even as he is open to ideas and initiatives from the staff. Also present was the Minister of State for Aviation, Capt. Hadi Sirika and CEOs of agencies in the ministry.