In Pictures, President Buhari Declare 2-day Cabinet Retreat For Ministers-designate Open In Abuja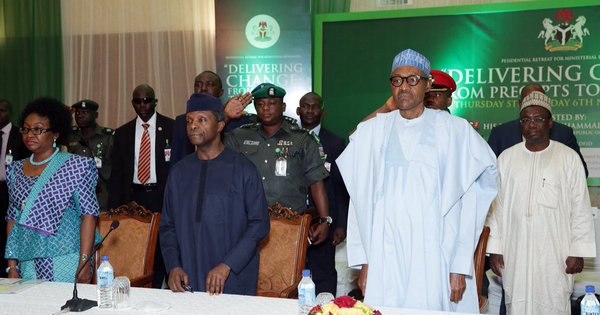 President Muhammadu Buhari on Thursday morning declared open a two-day cabinet retreat for ministers-designate, in Aso Rock, Abuja.
The president was joined at the ceremony by the vice president, Professor Yemi Osinbajo, and some other government officials.
The cabinet retreat is themed: Delivering Change. It is expected to channel the policy direction of the federal government into actionable steps that will be taken by the ministers once they have been inaugurated and assigned portfolios.
See Photos below, Credit: @APCNigeria