I Will Make The Sacrifice & Work For Free As Minister Says Former Governor, Rotimi Amaechi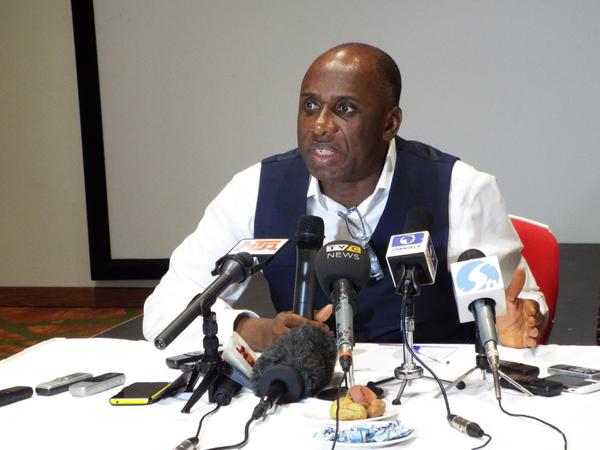 Former governor of Rivers state, Rotimi Amaechi, says he did not accept to become Minister for financial gains.
Amaechi said he's ready to work free of charge if it becomes necessary to make that sacrifice.
Speaking through his former aide, Ibim Semenitari, the Minister-Designate said he was solely interested in Nigeria's development.
"If he (President Buhari) has not said that he would not pay ministers, the question of whether he (Amaechi) will work for free should not be necessary.
We know that we are currently dealing with hard times. For us as a country, we will manage our cost."
"He (Amaechi) has never run for anything because he is looking for money. His interest is in the development of Nigeria."
President Muhammadu Buhari had dropped hints that his government would prune the number of ministries in the government bureaucracy because Nigeria is broke.
He also hinted that he appointed 36 ministers to fulfil the spirit of the constitution and that some of the ministers may not be assigned portfolios.
He said they would however sit at cabinet meetings while responding to a question in New Delhi India about a nominee who has left so much controversy at the National Assembly during screening.
He said Nigeria was materially and morally vandalised by the Jonathan administration and at the moment, the country is having great problems paying workers.
'Where is the money', the President shot back at his interviewer, as he underlined the great financial crisis that Nigeria is going through.