Ajimobi Salutes Oyo People After Tribunal Triumph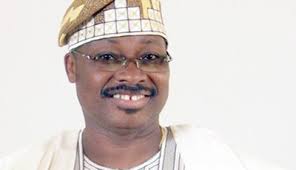 By Chris Nomjov
The Governor of Oyo state, Abiola Ajimobi, says he owes his victory at the polls to God and the good people of the state who gave the mandate to him freely.
Responding shortly after the election tribunal sitting in Ibadan, upheld his election on Tuesday, the Governor said that the verdict had vindicated him and put paid to all falsehoods and innuendos, spread by his political opponents.
Governor Ajimobi said, "I thank the good people of Oyo State for the confidence reposed in me by voting for me enmasse for the second term in spite of innuendos, evil machinations and falsehood by our opponents.
"I am of immense gratitude to God for this victory and for making it possible for me to break the second term jinx.
"Today's judgment has strengthened my belief in the judiciary as the bastion of our fragile democracy and the bulwark of good governance.
"The judgment is not only a victory for my party, the All Progressives Congress (APC), but also a victory for democracy and the rule of law.
Ajimobi, also promised to justify the confidence reposed in him by the people of the state, stating his resolve to remain the "coordinating servant" of those seeking the progress and prosperity of the state.
While thanking the tribunal for doing a thorough job, he said that the thoroughness and industry put into the writing and delivery of the judgment was highly noteworthy after painstakingly poring through stacks of documents.
Gov. Ajimobi further thanked the opposition for bringing out the best in him, saying if they had not taken him to court, all doubts might not have been erased about the credibility of the election that earned him a second term.
Addressing his opponents, Ajimobi enthused that "They should rather join hands with us to move Oyo State forward.
"I am taking this opportunity to call on my brother, Senator Ladoja, who contested the election with me, that we should move away from innuendos.
" We must stop seeing Oyo State as a big village. We must move away from pedestrian politics and treat the state as a force to reckon with in the comity of civilized states," he stressed.
According to him, every citizen of the state, including his opponents, should be in the vanguard of taking Oyo State to higher pedestal, because the state is bigger than anybody.