Shame On Wike Over Amaechi's Excellent Performance At The Ministerial Screening Says APC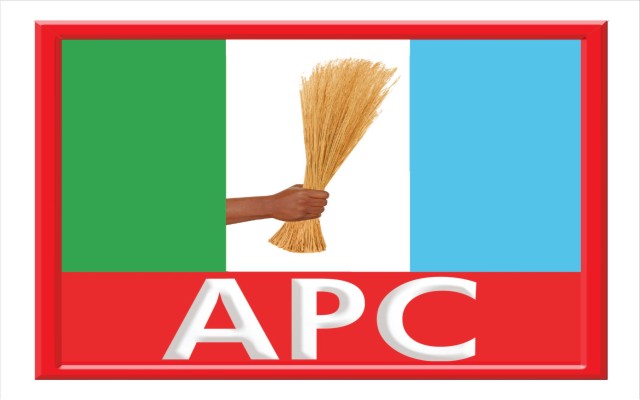 The eventual appearance of former Governor Chibuike Rotimi Amaechi of Rivers State for the Senate ministerial screening has thrown the state All Progressives Congress, APC, Rivers State into a frenzy as it has described his performance on the floor of the Senate during screening Thursday as sparkling befitting of a Minister.
The party expressed pride and heartily congratulated its leader for the excellent way he acquitted himself when he finally appeared before the upper chamber for the screening.
Rivers APC drew a parallel between the Amaechi-Wike drama and the account in the Bible book of Esther Chapter Seven.
According to the party, "In this great book, Haman (Wike) conspired not only against Mordecai (Amaechi) but the entire Jewish people (Rivers State) because of his greed and hatred for a man who saved the King (for installing President Buhari) whom he never wanted the King (Buhari) to appreciate. He Haman (Wike) told a lot of lies through NTA and AIT in order to hang Mordecai (Amaechi) through the illegal judicial panel he set up to try Amaechi but he (Haman) ended up in the gallows he prepared for Mordecai."
APC added: "It can only take a Lion of Niger Delta Politics to conduct and comport yourself for the excellent way you did. Amaechi showed dignified composure and a deep understanding of the dynamics of government. With the star performance of Rt. Hon. Amaechi during the screening, a new star in our national politics is born."
The party went further to state in an online statement that it looks forward to his confirmation in the days ahead and had no doubt at all in their mind that he will make an excellent Minister of the Federal Republic of Nigeria.
The Rivers APC statement was signed by the Chairman, Dr. Davies Ibiamu Ikanya, and issued in the state capital, Port Harcourt.
APC added: "Today, 22nd October, 2015, will remain evergreen in the history of democracy in our dear country and particularly to Rivers State and her people because it is a day the efforts Chief Nyesom Wike, the Governor of Rivers state to deny Rivers State a slot in the Federal Executive Council fell like a pack of cards."
The party said that it remains indebted to the Senate for refusing to be intimidated by Wike and his politicians.
"We also wish to convey our gratitude to President Muhammadu Buhari for sticking with Amaechi, having seen his sterling qualities and the hollowness of the allegations against him by Wike and his co-conspirators.
"In Wike's case, he will eventually end up in EFCC's net after failing woefully to defend his corrupt practices when he held sway as Minister of Education under the discredited Goodluck Jonathan administration."