Fifa President, Sepp Blatter Provisionally Suspended For 90 Days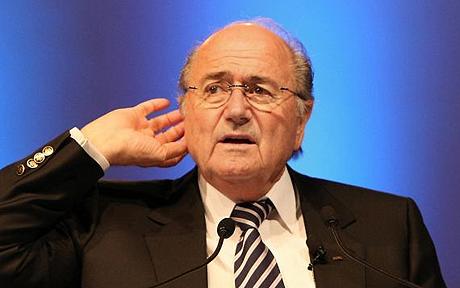 Fifa president Sepp Blatter has been provisionally suspended for 90 days.
Members of Fifa's ethics committee met this week after the Swiss attorney general opened criminal proceedings against Blatter, 79, last month.
He is accused of signing a contract "unfavourable" to football's governing body and making a "disloyal payment" to Uefa president Michel Platini, 60.
Swiss Blatter, who has run Fifa since 1998, and Platini, who wants to succeed him, deny any wrongdoing.
A final decision will be made by Hans Joachim Eckhert, the head of Fifa's ethics adjudicatory chamber on Friday, according to a close friend of Blatter.
No decision has been made on whether to suspend Platini.
On Wednesday, Blatter told a German magazine that he was being "condemned without there being any evidence for wrongdoing".
The ethics committee's adjudicatory chamber had been meeting in Zurich since Monday.
The investigation is centred on allegations believed to be around a 2005 TV rights deal between Fifa and Jack Warner, the former president of Concacaf, the governing body of football in North and Central America and the Caribbean.