'I Will Jail You' – Hameed Ali Tells Corrupt Customs Officers As He Demands For Their Files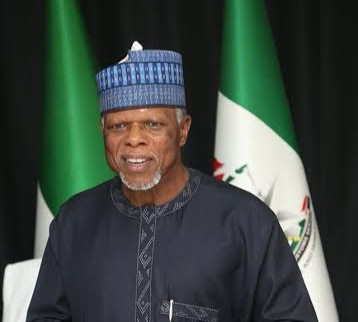 President Muhammadu Buhari has directed the new Comptroller-General of the Nigeria Customs Service, Col. Hameed Ali (retd), to rid the service of corrupt officers.
A part of the measures to carry out Buhari's directive, the CG of Customs had demanded files of top officers of the service.
Ali on Friday evening said corrupt officers and men of the agency will go to jail.
He also said all Customs Area Controllers, heads of units and departments will be accountable for infraction dealing with false declaration, deliberate misapplication of the tariff, undervaluation and concealment.
Ali read the Riot Act at his first meeting with all officers and men at the Customs Headquarters, in Abuja.
Although there was panic among the top brass of the service, Ali said he will reward hard work in the same manner he will punish offenders.
He said: "Since I took over yesterday (Thursday), I have been receiving briefing notes to enhance my understanding of the Nigeria Customs Service. I have articulated some ideas to start with, and I have found it necessary to share these ideas with you. These ideas shall be the guiding principle and platform for a smooth takeoff.
"First and foremost, it is important that we know where we are going. We can start by ensuring that we pick up the mantle of Mr. President's policy thrust. Therefore, in conjunction with you, moving with you and fighting with you we will fight corruption and restore discipline through attitudinal orientation for effective service delivery.
"However, I must stress this for emphasis. I will not tolerate indiscipline. I will not tolerate corruption. I have zero tolerance for corruption.
"Considering my military background, I believe punishment must be punitive for others to see it as a deterrent. Therefore, as an officer of the Nigeria Customs Service, if you are caught involved in corruption, I am not only going to dismiss you, I will make sure I prosecute and jail you. That is basic!"