Buhari Appoints General TY Danjuma To Chair IDP's Rehabilitation Initiatives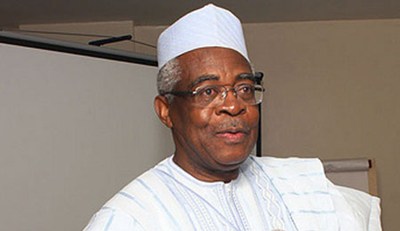 The Federal Government has disclosed that General TY Danjuma would supervise every presidential interventions and inItiatives aimed to rehabilitate Internally Displaced Persons (IDPs) in the nation.
Vice President, ?Prof. Yemi Osinbajo revealed this Saturday at the Northern Reawakening Forum ?organised to rebuild the 19 northern states affected by the insurgency.
Osinbanjo said there was need for a unilateral approach to streamline all interventions including the Presidential Initiative on IDPs for better impact.
The Vice President, who stated that about 10 northern states remained the most poorest in the country, emphasised that the new administration is committed to repair the damages.
He said the social safety nets, Conditional Cash Transfer (CCT), one meal daily for school children should be top priority among all the interventions, stressing that the north bears most consequence of poverty.
Osinbajo said: "We have been working on interventions in the north east due to immediacy of the crisis in that axis but the problem of diseases and poverty were excercebated by the boko haram insurgency…..close detailed, analysis and plans on the north east has been done in collaboration with some development organisations.
"We have government interventions such as presidential initiative on the north east, victims support group among others. Now all of the federal government initiatives ?are now under the chairmanship of General TY Danjuma. We hope that streamlining these efforts this way will help control immediate deliveries of succor to many of the problems currently in the north east.
"In 19 northern states of Nigeria, human development indices showed they are by far poorer than other parts of the country. The Northern states occupy 70 per cent of our land mass, the highest infant mortality rate, the lowest number of children in school, the highest number of unemployed young people and the challenge of insecurity and religious crisis including Boko Haram.
"?A nation of 170 million people, the sixth largest producer of oil, over a 100 variety of solid minerals and precious metals, thousands of arable land, largest economy in Africa yet desperately poor, over 110 million people extremely poor. Maternal mortality has taken over 55, 000 people in a year," Osinbajo added.
However, he said there was urgent need to rehabilitate the victims and integrate them back to their original homes.