Senate Approves Adams Oshiomhole's $75m Loan Request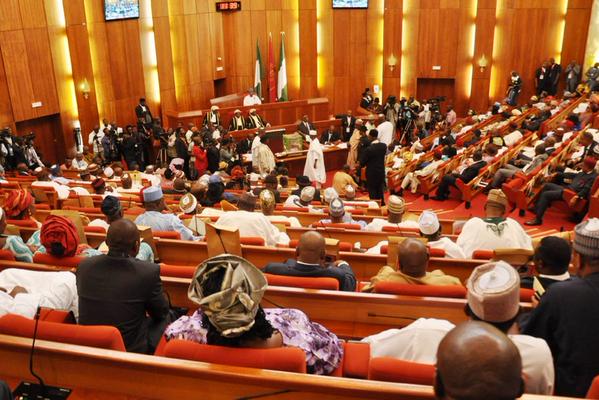 ?The senate on Thursday approved the $75 million-loan request of President Muhammadu Buhari for the Edo state government. This is the first time Buhari will be seeking the approval of the senate for a loan.
Buhari sought the approval of the senate for the loan last Tuesday. In the letter read on the floor of the upper chamber, Buhari explained that the World Bank approved a loan of $225 million to the state in 2012 and that it was agreed that the loan would be implemented in three tranches of $75 million per annum.
On Tuesday, Bukola Saraki, senate president, set up an ad-hoc committee on local and foreign debts to look into the loan request.
The committee chaired by Kabiru Gaya (Kano south), tabled its report before the senate on Wednesday and recommended that request be granted.?
Debating the loan request, Kabiru Haliru (Kebbi state) urged the senate to give its approval, arguing that the Edo state government led by Adams Oshiomole had used a previous loan from the World Bank judiciously. He added that it was better that Edo was taking the loan from the World Bank than from commercial banks which put high interest on loans.