Financial Mismanagement: Stop Covering Aregbesola From Probe/Investigation, Rights Activist Tells Buhari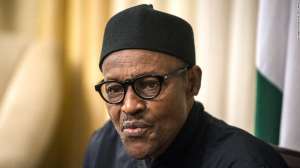 Estimated Reading Time: <1
A human rights activist and Chairman, Civil Societies Coalition for the Emancipation of Osun State (CSCEOS),Comrade Adeniyi, Alimi Sulaiman has called on the President of the Federal Republic of Nigeria, General Muhammadu Buhari(rtd) to stop covering Osun State governor,Mr Rauf Aregbesola from probe and investigation by the Economic and Financial Crimes Commission(EFCC) and Independent Corrupt Practices and other related offences Commission(ICPC) over satanic and criminal mismanagement of the State finances since he came into power in November 2010.
The rights activist also alleged that President Buhari has directed the two anti-graft bodies in the country, not to take any step on the
heaps of allegations of gross mismanagement of the State, believing that with time, those who are raising voices on the criminal
mismanagement of Osun fund accrued from the Federation Account by Mr. Aregbesola would soon stop when the anti-graft bodies did not yield to their request of probing the State government.
He however declared that Osun State House of Assembly APC 7-man panel under the leadership of the Honourable Adegboye Akintunde had concluded arrangement to give clean bill to the State governor, Mr Rauf Aregbesola and stated that Justice Folahanmi Oloyede is not mentally fit and all her allegations against governor are frivolous.
His word:"With respect to governor Aregbesola's response to Oloyede's petition which the Speaker of the Assembly said he had received, the governor once again ,in his usual manner exhibited his grandstanding, disregard for due-process and trivializing matters of public interest, His response to the many serious and verifiable allegations of criminal mismanagement of Osun State's economy contained in Oloyede's petition is so watery and devoid of any substance except abuses of the person of the Honourable Judge(someone much more educated and respectable than Aregbesola).His choice of language betrayed his lack of decency and decorum. In fact the response questions are not suitable for the exalted position of a State governor.
Governor Aregbesola should be ashamed of himself for sending response that Primary Six Pupil that is preparing for Common Entrance examination would not write as a reply".
Addressing a Press Conference with the titled:"How President Muhammadu Buhari is Shielding Governor Rauf Aregbesola from investigation by Anti-graft bodies over criminal financial mismanagement", yesterday in Osogbo, the State capital, the group's Chairman,Comrade Sulaiman insisted that Governor Aregbesola should be probed in line with petition of the courageous High Court Judge, Justice Olamide Folahanmi Oloyede, calling for a thorough and credible investigation of allegations of a deliberate and criminal mismanagement of the economy of Osun State by the duo of Aregbesola and his deputy,Mrs Grace Titilayo Laoye-Tomori.
He strongly condemned the Buhari's position for shielding Aregbesola from investigation, describing the development as anti-masses and ungodly which was against the anti-corruption drive of the Buhari's government of not going to spare anybody including his APC faithful.
According to him, "Information at our disposal from Presidency revealed that President Muhammdu Buhari has sent note of warning to the two anti-graft bodies(EFFCC and ICPC) from investigating Osun State government under Rauf Adesoji Arebesola because Osun case has become the global issue which All Progressives Congress(APC) led- Federal government does not want further damages.
"We are surprised that despite the fact that Oloyede's petition was sent to the EFCC and ICPC about two months ago, these agencies of the Federal Government, under President Muhammadu Buhari, have refused to respond to this matter of urgent public interest which led to the death of many citizens from extreme poverty occasioned by the governor's failure to pay salaries pensions and cooperative deductions thereby killing commercial activities and threatening the security of lives and properties in the State.
"We are here today to further reiterate that we concur with Justice Oloyede dispositions in the petition and support her call for the Economic and Financial Crimes Commission (EFCC) and Independent Corrupt Practices and other related offences Commission (ICPC) to investigate the administration of the Self-styled unusual governor, Ogbeni Rauf Aregbesola, who has truly violated all the rules of due process and accountability in the administration of public finances.
One of such disregard for laying down procedures by stopping civil servants from performing their statutory duty of preparation of
salaries and contracting the duty to a consulting firm, called CHAMS from Lagos in order to effect a satanic increment of wage bill of
workers and political office holders in the State from #1.3 billion, when he took over in November 2010, to N3.6 billion despite the fact that over one-third (1/3) of the workforce voluntary retired in 2012".
"This posture can only be deduced to the fact that he is relying on the State House of Assembly (his rubber-stamp assembly) and the
Presidency to cover-up his misdeeds s we are reliably informed that Mr. Vice President, Yemi Osibanjo, is one of the owners of SLV
YEDITEPE, one of the construction firms that have only succeeded in spoiling our roads in Osun State all in the name of abandoned road projects", Sulaiman added.