Court Restrains IGP From Arresting Senator Bukola Saraki Over Alleged Bank Loan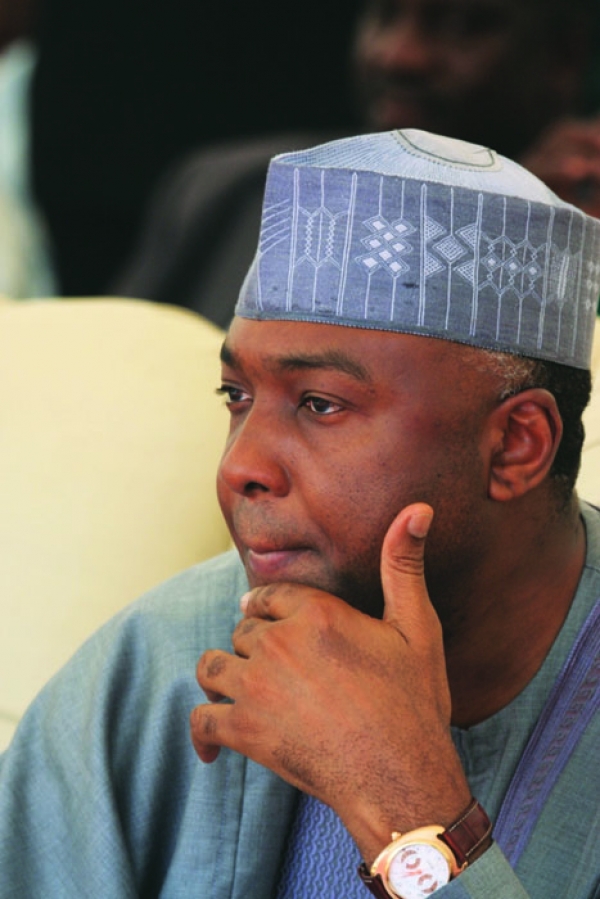 Estimated Reading Time: <1
A Federal High Court in Abuja yester­day restrained the Inspector General of Police (IGP) from invit­ing or arresting the former governor of Kwara State, Bukola Saraki, over the al­leged bank loan being inves­tigated by the Police Special Fraud Unit since 2012.
The judicial pronouncement made by Justice Ahmed Mohammed, was contained in a judgment delivered yes­terday.
The court also barred the police boss and his agents, especially the operatives of the Special Fraud Unit (SFU) from harassing, intimidating and breaching the fundamen­tal rights of the former governor and his aides.
Justice Mohammed was ruling on a fundamental hu­man rights enforcement suit filed against the IGP and oth­ers by the former governor.
He held that any attempt to commence any further inter­rogation on Senator Saraki, which actually started since 2012 and over an issue already declared closed by the Minis­ter of Justice would amount to a breach of fundamental rights of the senator.
The judge noted that it would be unfair for Senator Saraki to be subjected to fur­ther interrogation by Police having been cleared of any wrongdoing by the AGF in the report Police willingly submitted to the Minister.
The court's decision was based on a legal advice by the Attorney General of the Federation (AGF) and Minister of Justice, Mohammed Adoke (SAN) that the allegations of wrongdoing against him were baseless and unfounded.
The Judge said the court had no choice than to give effect to the legal opinion of the Minister of Justice that the complaints against Senator Saraki were base­less, unfounded and not sup­ported with any documentary evidence since he had no link with Joy Petroleum Limited, the complaint.
The court also held that police ought to have stopped any further harassment of the senator since the AGF had of­ficially written the Inspector General of Police to discon­tinue the matter.