50 Cent: Jeweler Claims He Was Assaulted And Robbed By Rappers Crew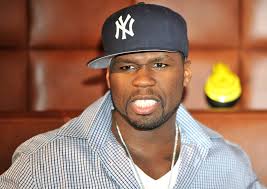 by Abang Veronica
Curtis James Jackson III, better known by his stage name 50 Cent, is an American rapper, singer, entrepreneur investor and actor from New York City.
50 Cent is currently being investigated by Las Vegas authorities due to allegations of theft.
Robert Marin, a business man who owns LAX Jewelry Co., told TMZ he went to Vegas during fight weekend because he wanted to sell 50 cent a watch and chain worth $250K.
Marin says he met 50 at Drai's nightclub, showed him the jewelry and 50 was interested in buying the jewelery.
Marin says they stayed at Drai's  until the early hours of Saturday then 50's crew invited him to see Floyd Mayweather's gym. Marin claimed when they arrived things turned ugly.
He says 2 of 50's guys pistol whipped him, stole the jewelry and fled.  Marin has filed a robbery report and Vegas cops are investigating the case.
50's people say the story is false and his attorney Scott Leemon said "On behalf of 50, I can adamantly deny that he or his security had anything to do with these baseless and false allegations."
To pitch for editorials, Opinion and Exclusive gists, send to editor@newswirengr.com, we will follow up on the story……