'All "Accredited" Media Free To Cover President-elect's Activities' – APC Reverses Buhari On AIT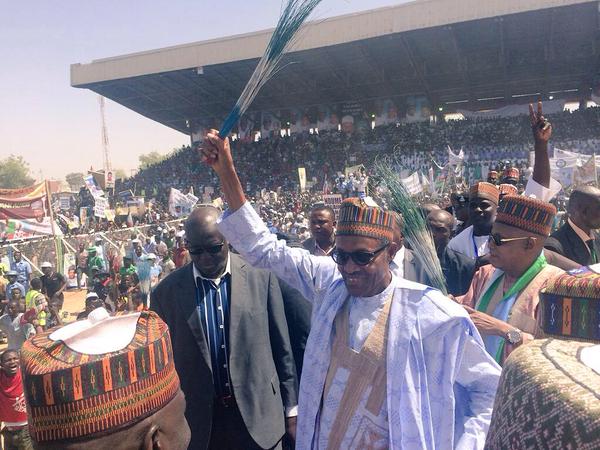 The All Progressives Congress, APC, has reversed the controversial decision taken by President-elect, Muhammadu Buhari, to bar the Africa Independent Television, AIT, from covering his activities.
The party said all accredited media organizations in the country, including the AIT, are free to cover the activities of the president elect.
NewsWireNGR recalls that AIT journalists were on Monday denied access to Mr. Buhari's temporary office when they showed up to cover his official engagements.
His spokesperson, Garba Shehu, cited family and security concerns for the decision.
"AIT has been asked to stay aside based on security and family concerns. In addition, Buhari has decided that they will have to resolve some issues relating to issues of standard and ethics.
"We will be talking with them to try and resolve the matter, but for now the station has been asked to stay aside, because like I said there are some family and security concerns. They have been asked to step down their coverage until we resolve the matter with them on ethics and standard," Mr. Shehu said.
However, the party in a statement issued in Abuja on Tuesday by its National Publicity Secretary, Lai Mohammed, said the incoming Buhari Administration would not discriminate against any media organization, irrespective of its role during the electioneering campaign leading up to the recent polls.
The statement however enjoined all media organizations to observe the highest level of professional standards in carrying out their duties.
"There is a Code of Ethics guiding the practice of journalism in Nigeria, and this demands every journalist to ensure a strict adherence to the highest levels of ethics and professionalism in carrying out their duties.
"There must be repercussions, within the realms of the law, for media organizations which have wantonly breached the Code of Ethics of the journalism profession and turned themselves to partisans instead of professionals. But such repercussions will not include barring any accredited media organization from covering the activities of the President-elect," the APC said.
A lot of Nigerians had condemned Mr. Buhari's decision to bar the AIT from his activities.