Ready To Play Ball: Fayose Ready To Negotiate With Ekiti Lawmakers To Quell Impeachment Moves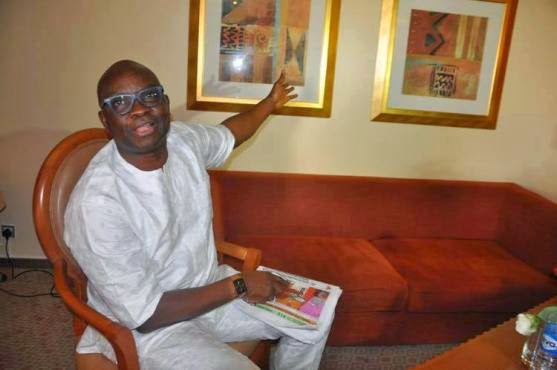 by Chris Nomjov
The Governor of Ekiti state, Ayodele Fayose is ready to negotiate with the 19 All Progressives Congress (APC) lawmakers in Ekiti State House of Assembly, too soft pedal on his impeachment move.

The lawmakers are pushing for the impeachment of the governor, as they have directed the state Chief Judge, Justice Ayodeji Daramola, to constitute a panel to investigate allegations of gross misconduct levelled against him and his deputy, Dr. Kolapo OlOlusola  Speaking on Friday during a thanksgiving service at Ansar ud Deen Mosque, Ado Ekiti on his victory at the Supreme Court, which affirmed his election, Fayose said he was ready to sit with the lawmakers and negotiate.

This statement was not without a caveat as the governor clarified that he was ready to make peace with the lawmakers as long as they were ready to embrace the move in the over all interest of the state.

"I am not opposed to anything that can bring peace; peace cannot be wished away. I'm ready to accommodate everybody. Whatever they want, we can sit down and talk", the governor stated.

"There is no perfect man. They should allow peace to reign. All I want is peace that will energise development".

He said he was waving the olive branch in the overall interest of Ekiti people as well as restoration of peace.

Fayose said he had received calls and appeals for amicable solution to the lingering crisis by eminent Nigerians, religious leaders as well as traditional rulers.

The governor apologized to those he might have offended one way or the other, in the course of carrying out his duties as governor saying only God was perfect.