Daughter Of The Fourth Most Corrupt Leader, Sani Abacha, Wants To Join APC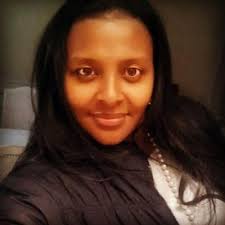 Estimated Reading Time: <1
by Musa Abdullahi
Former Nigerian head of state, Sani Abacha's daughter Sagesse Gumsu Sani Abacha, has indicated interest in joining the now ruling All Progressives Congress, APC.
She expressed this interest on Facebook, and afterwards, many of her Facebook friends encouraged her to join the party. Her followers were also quick to tell her that her late dad who basically embezzled almost what was left in the treasury worked with Buhari.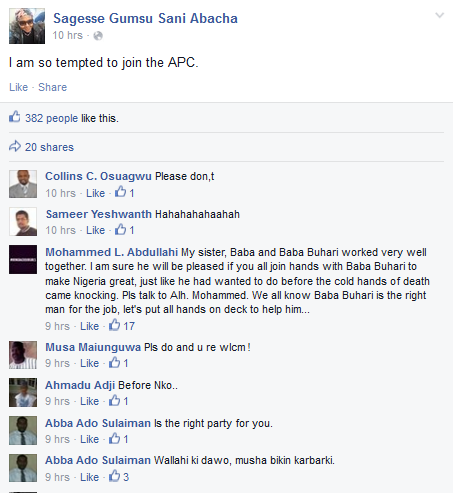 During Abacha's regime, he and his family reportedly stole a total of £5 billion from the country's coffers.
In 2004, Abacha was listed as the fourth most corrupt leader in history. Interestingly, during a service marking the 10th year anniversary of the death of the dictator, several former Nigerian heads of state, including Gen. M Buhari(rtd.), refuted claims that Abacha looted the country, claiming such accusations are "baseless".
Abacha's national security adviser, Alhaji Ismaila Gwarzo, played a central role in the looting and transfer of money to overseas accounts. His son Mohammed Abacha was also involved.
Abacha died in June 1998 while at the presidential villa in Abuja. He was buried on the same day, according to Muslim tradition, without an autopsy.