Breaking: Angry Mob Burn Down Emir's Palace In Gombe Over Suspicion Of Housing Ballot Boxes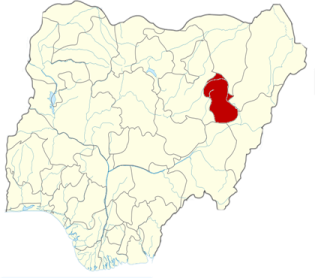 The palace of the Emir of Kashere Town has been burnt down by irate youths in Gombe State. An anonymous source reported that the palace was razed down by an angry mob, who suspected that three ballot boxes had been hidden in the royal building.
Kashere is the home town of Danjuma Goje, a former governor of the state, who also recently won re-election as a Senator to represent Gombe central on the platform of the All Progressives Congress, APC.
"Three ballot boxes have gone missing after the election and people suspect that they have been taken to the Emir's Palace to be stuffed with thumb printed ballot papers," the source said.