Days After Defecting From PDP, Militants Abduct APC Chieftain's Mother In Warri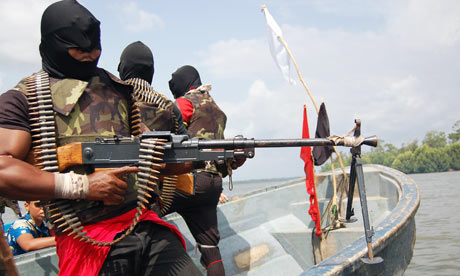 by Deji Abiodun
The mother of Chief Ayirimi Emami, a chieftain of the All Progressive Congress, was abducted and beaten to pulp on Friday evening by armed thugs, allegedly working for a former militant leader and Peoples Democratic Party enforcer in Warri South West local government area of Delta State.
Mrs. Elizabeth Emami, was on her way to Ugborodo, an Itsekiri riverside community, when she was snatched by the gang. She was only released after the intervention of a Brigade Commander of the Nigerian Army and an officer of the Nigerian Navy in the area, who moved in to restore sanity in the area.
Emami, a former Chairman of the PDP in Warri South West local government area, who moved to the APC with scores of his followers, told our reporter that the attack was aimed at stopping him from going to his Ajudaibo, Ugborodo community to mobilise and vote for the APC.
"My stepmother was attacked at Kurutie community by three speedboats in a manner similar to the attack on 14 journalists last November. She was abducted and taken to a location and was only released after the intervention of some security operatives.
"Several persons identified as my supporters and members of the APC going to cast their votes in Ugborodo were severely beaten and tortured by the gang and their sponsors who are afraid of losing the election.
"The driver of one of the boats is battling for his life due to the torture he suffered. This is a desperate ploy by our opponents within and outside my area to intimidate me and my supporters," Emami told our reporter in a telephone interview.
Our checks revealed that the votes from Ugborodo and other Itsekiri communities in the area are considered very strategic to the emergence of all winners of the last four governorship contests in the state.